For more information, please contact
Cecilia Stuart
Schreiner looking to disrupt at Ontario leaders' debate & build off FONOM momentum in historic moment
May 16, 2022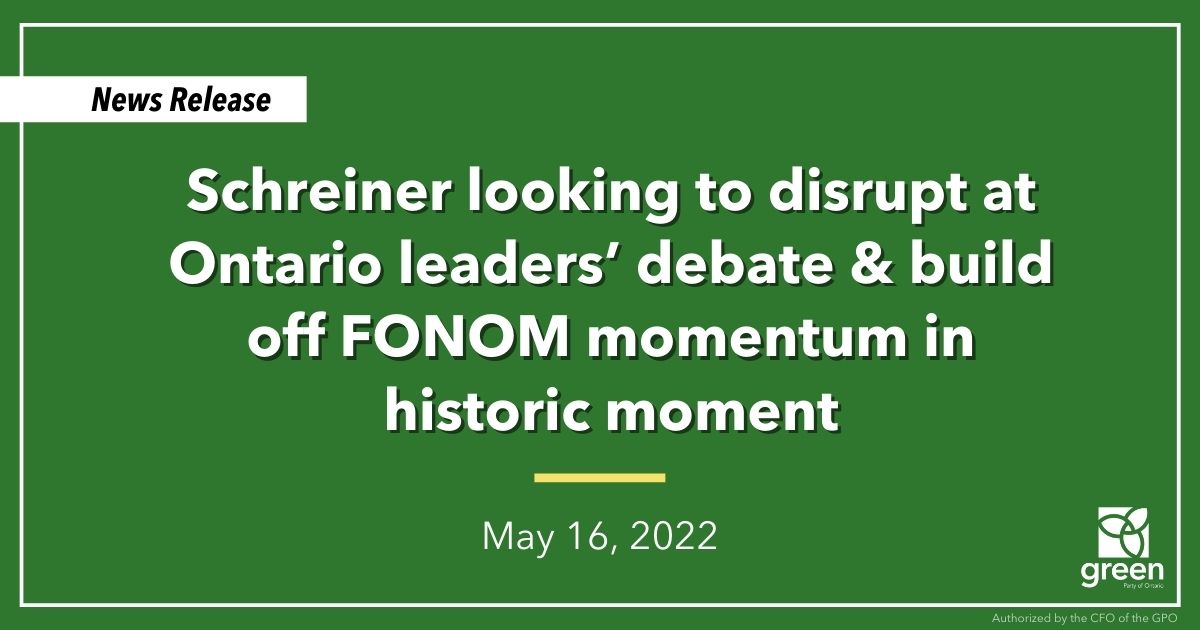 TORONTO — Ontario Greens Leader Mike Schreiner is looking to shake things up at tonight's debate as he makes history. It is the first time the Ontario Greens will be represented onstage at the major Ontario leaders' debate.
Schreiner is looking to build off the momentum of last week's FONOM Northern Ontario debate. Playing the role of disruptor, he cut through the noise and static and provided real solutions on a number of key issues, including housing affordability, supports for people with disabilities, health care, transportation and climate.
"The old-line parties are offering tired half measures or no measures to the old problems facing Ontarians," Schreiner said ahead of tonight's debate.
"People are looking for answers," Schreiner said. "I'm looking forward to highlighting the new solutions to old problems that Greens have to address the challenges facing this province, from housing affordability to jobs to the climate emergency. And to show that we have the leadership to deliver."
-30-