For more information, please contact
John Chenery
About Mike
Mike Schreiner, Leader of the Green Party of Ontario and MPP for Guelph, is the first Green MPP elected to the Ontario Legislature in 2018.
Mike Schreiner statement on the 2022 election
June 3, 2022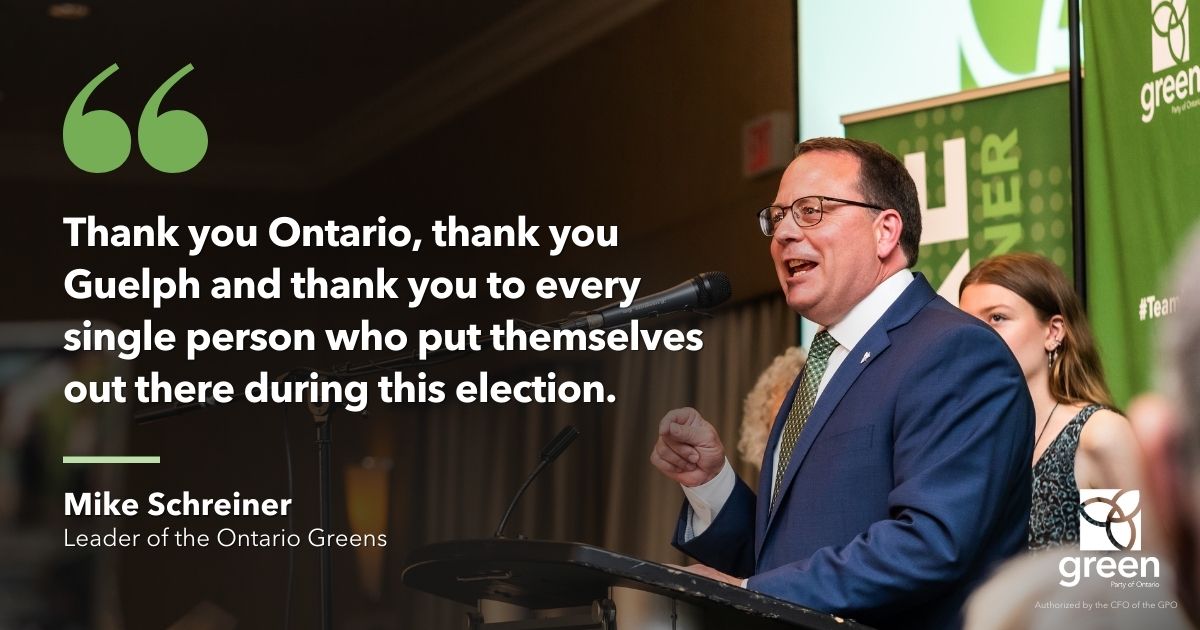 TORONTO — Ontario Greens Leader Mike Schreiner made the following statement:
"Thank you Ontario, thank you Guelph and thank you to every single person who put themselves out there during this election.
I want to congratulate the other party leaders. We all ran hard and now we must take the chance to do politics differently.
Mr. Ford, I ask you to consider the financial, economic and climate implications of paving over paradise – the places we love, the places that feed us and protect us.
This is a now or never moment to tackle the climate emergency. I will do my part to work across party lines and to hold your government accountable. I will amplify the voices of the many people who want to defend and protect the people and places we love in Ontario.
Thank you to Ms. Horwath for your years of dedication to public service. I've always respected your commitment to Ontario.
And I'd like to thank Steven Del Duca for your efforts in running a hard fought campaign and for your public service.
We can do politics differently in this province. We can work across party lines. We can put people before politics. People before partisanship. We can ensure that we're going to continue fighting so that everyone has an affordable place to call home, clean air to breathe, and access to the care they need.
Greens will keep working hard with the people of Ontario to build a more caring, connected and climate-ready Ontario."
-30-