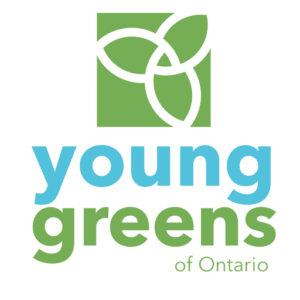 Young Greens
make a difference
Youth are under-represented in today's political system.
The Young Greens are proactively engaging young people, giving them a voice and supporting youth involvement in every aspect of political life.
Thank you for your support!
Can you chip in $3 to help us put a "greener and more caring Ontario" on the government's agenda? Even a little would help tremendously. But if you can't, maybe you'd consider sharing instead?