For more information, please contact
Cecilia Stuart
Liberals' platform offers more half measures
May 9, 2022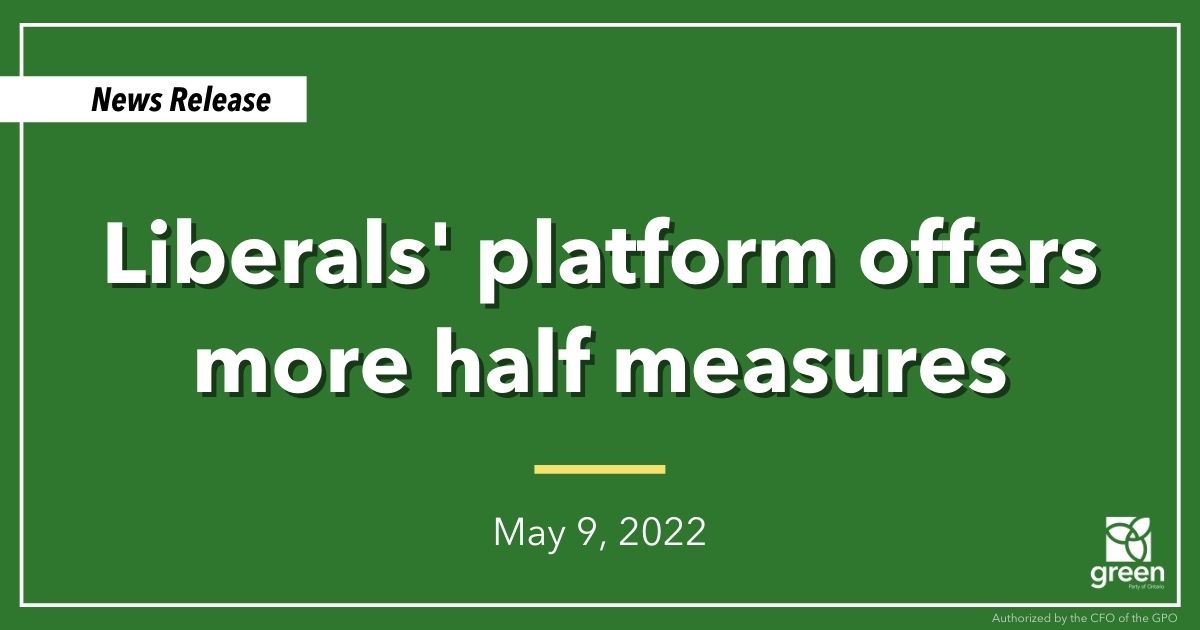 TORONTO — Ontario Greens Leader Mike Schreiner made the following statement in response to the Ontario Liberals' platform:
"The Liberals' platform is full of highways and would keep people with disabilities in legislated poverty.
It's a lukewarm response to the climate emergency and the cost of living crisis Ontario is in. We need real solutions. Half measures won't cut it.

For all the Liberals talk of cancelling Highway 413, their platform includes multiple highway projects. It was also confirmed today that the Liberals will keep Doug Ford's gas tax cut if elected. They won't even commit to cancelling the Holland Marsh Highway (Bradford Bypass), which is a climate disaster and paves over parts of the Greenbelt.
These projects and policies will further increase climate pollution, harm our health, pollute the air, and make the climate emergency even worse.
Instead of half measures, Greens have new solutions to the old problems facing Ontarians.
Only Ontario Greens are committed to stopping the sprawl, protecting nature and making new highways through the Greenbelt illegal.
And when it comes to issues like making transit and housing more affordable, it's clear that the best the Liberals can do is try and follow our lead.
If you want Green, vote Green."
Ontario Greens will release its fully-costed platform this Thursday morning in Toronto.
-30-