For more information, please contact
John Chenery
About Mike
Mike Schreiner, Leader of the Green Party of Ontario and MPP for Guelph, is the first Green MPP elected to the Ontario Legislature in 2018.
Ontario Greens welcome OHIP assistance for Ukrainian refugees
April 6, 2022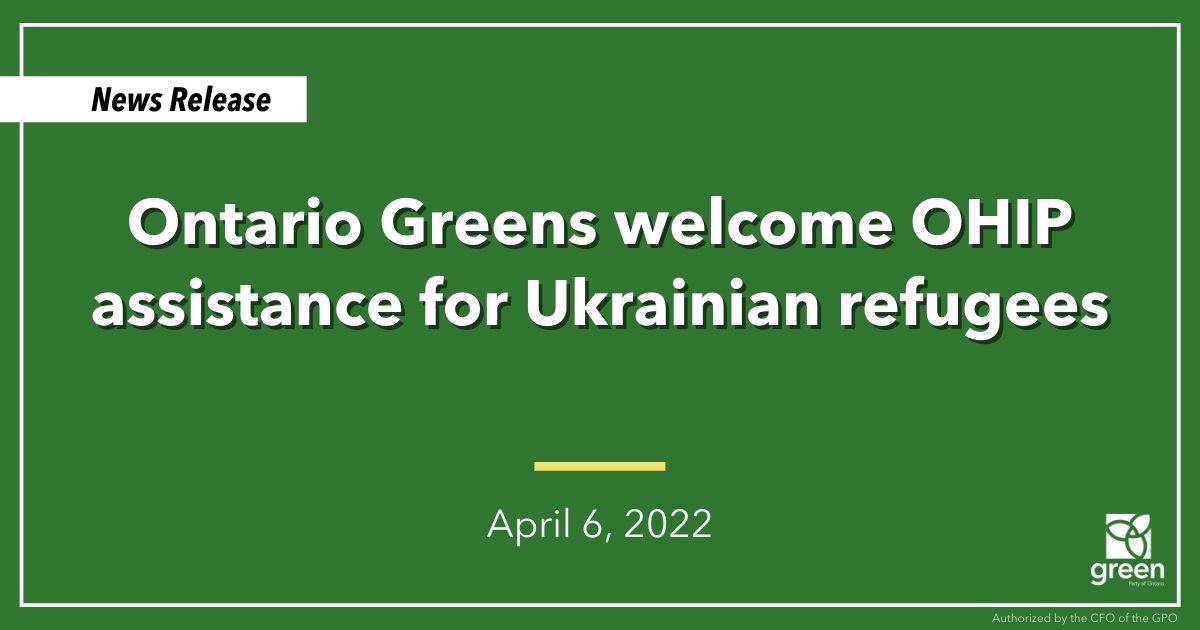 QUEEN'S PARK — Mike Schreiner made the following statement in response to the news that OHIP assistance will be expanded for Ukrainian refugees:
"I welcome the government's announcement to expand OHIP assistance for Ukrainian refugees. This is something many people have been asking about and it's a relief the government is finally listening.
All refugees need assistance when they're seeking refuge in Canada.
The people of Ukraine will come to Canada having suffered serious mental — and in some cases physical — health setbacks, and some may have pre-existing conditions.
It's essential that we are truly opening our doors to those seeking safe shelter, and that means we do what we can to support their health as soon as they arrive."
-30-