For more information, please contact
John Chenery
Ontario is facing a mental health crisis. Ford must act now.
January 26, 2023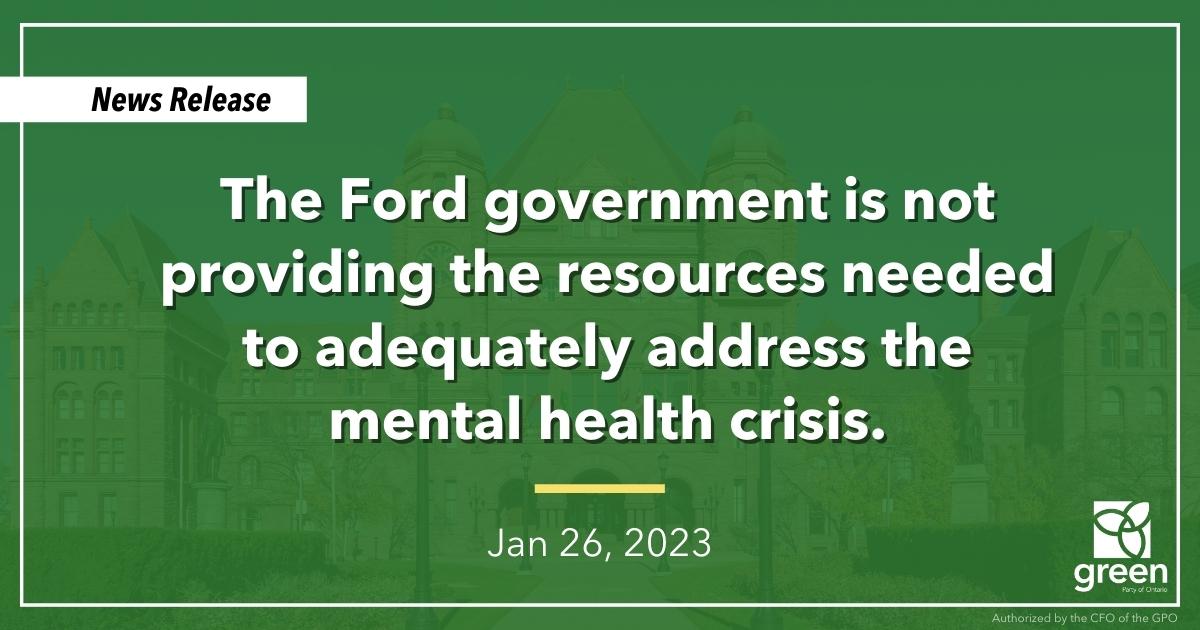 TORONTO — Ontario Greens leader Mike Schreiner released the following statement in response to Toronto Mayor John Tory's call for a national mental health summit:
"We are in the midst of a mental health crisis, and the Ford government is busy pointing fingers to avoid accountability.
The challenges of the last several years have put an unsustainable strain on people's mental health. Opioid-related deaths are skyrocketing and demand for mental health services continues to grow.
Worsening social and economic issues like poverty, homelessness, and the rising cost of living all have a profound effect on our mental wellbeing.
The Ford government is not providing the resources needed to adequately address the mental health crisis. Wait times continue to climb and care remains inaccessible and unaffordable to many. The people of Ontario are suffering.
Ontario Greens are calling on the Ford government to:
Include mental health and addiction care for all under OHIP
Increase community mental health sector base budgets by 8%
Decriminalize drug use, expand safe consumption sites, and shift funding from the justice system to healthcare
Invest in the creation and expansion of 24/7 health-focused mobile crisis response teams.
Build 60,000 permanent supportive housing spaces with wrap-around mental health supports as part of an investment in 182,000 affordable rental homes."
-30-