For more information, please contact
John Chenery
About Mike
Mike Schreiner, Leader of the Green Party of Ontario and MPP for Guelph, is the first Green MPP elected to the Ontario Legislature in 2018.
Ontario Greens stand with Ukraine
February 28, 2022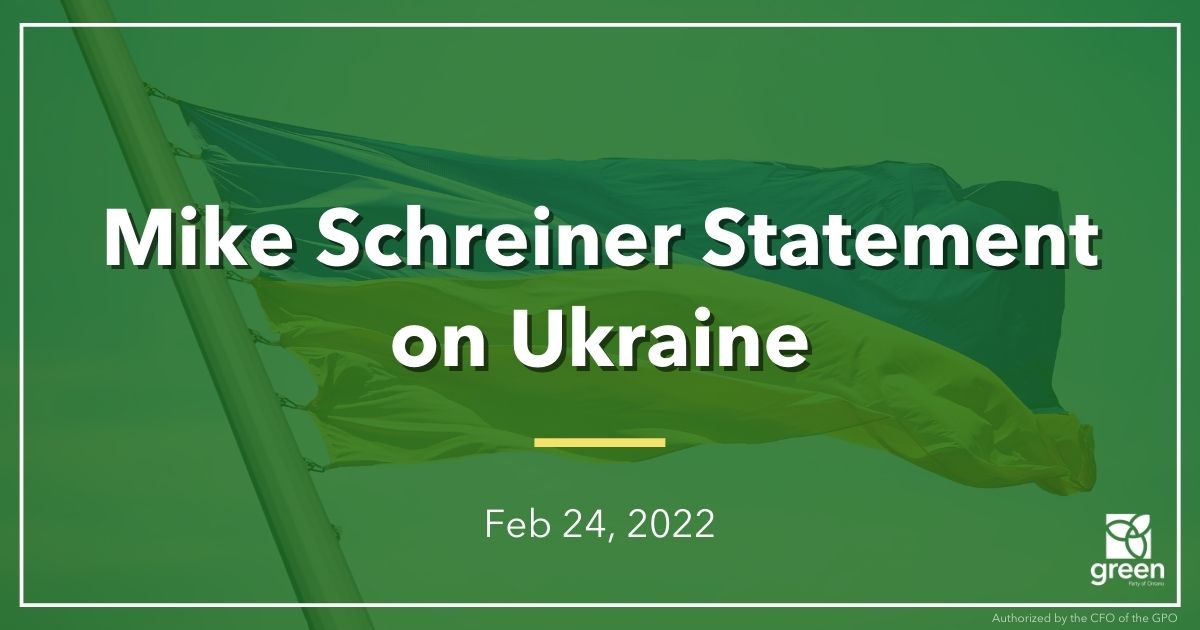 QUEEN'S PARK — Ontario Greens Leader Mike Schreiner made the following statement in the Ontario Legislature in response to Russia's invasion of Ukraine:
"I unequivocally condemn the military invasion and bombing of Ukraine by Russia.
War is never the answer. Violence is never the answer.
As Ontarians, we have a duty to stand in solidarity with the people of Ukraine and Ukrainian Canadians to denounce this senseless act of aggression by Russia.
I watched in horror last night as our neighbours to the south debated about which side they were on.
So I want to thank the Premier, the Leader of the Official Opposition and the House Leader of the Liberals for their words. Because in this house, we stand united for democracy in the face of authoritarianism. We stand united for international order and for peace. We stand with Ukraine."
Please find the full recording of Mike Schreiner's statement here.
-30-