For more information, please contact
Cecilia Stuart
Rapid tests should stay available at pharmacies beyond April 8
March 30, 2022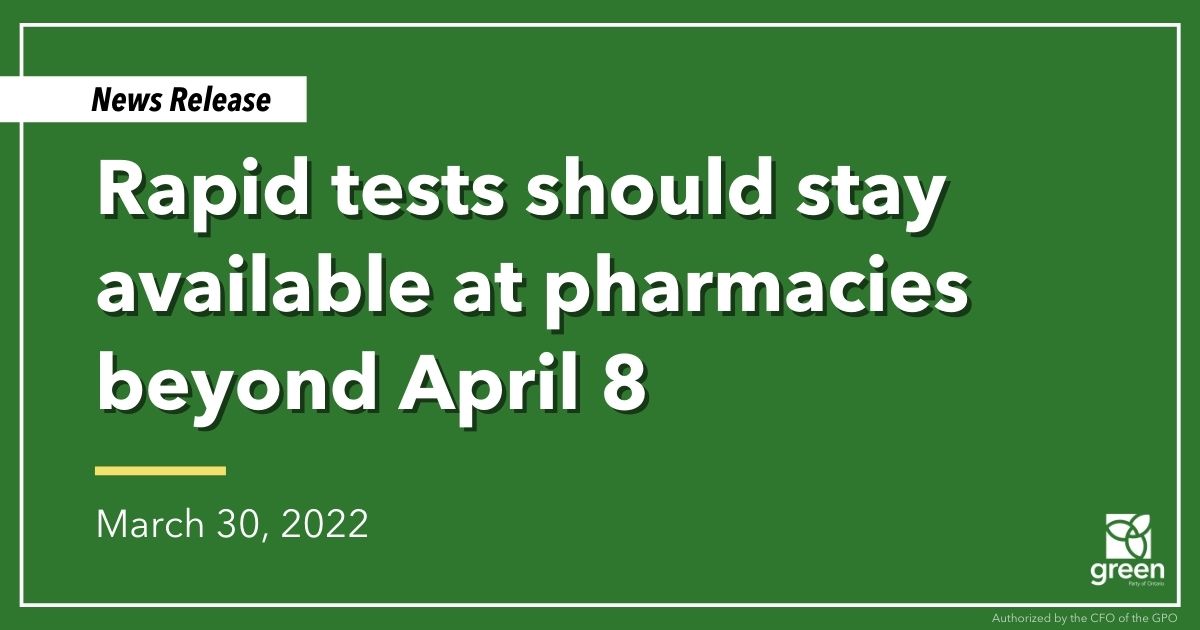 QUEEN'S PARK — Mike Schreiner made the following statement on COVID-19 testing:
"Doug Ford already shut out most Ontarians' from accessing PCR tests, and now he's doing the same with rapid tests.
The fact that Ontarians will no longer be able to get free rapid tests from pharmacies after next week is ridiculous.
Public health experts are clear that regular and accessible testing is crucial to keeping the current wave of COVID-19 under control.
But Doug Ford's eyes-closed approach to this current wave means families will be left scrambling hunting for tests as cases continue to rise.
I'm calling on the Ford government to expand access to PCR and rapid testing to the general population so we can keep Ontario open, protect Ontarians in more vulnerable situations, and protect our healthcare system."
-30-