For more information, please contact
John Chenery
Schreiner response to Science Table modelling
April 16, 2022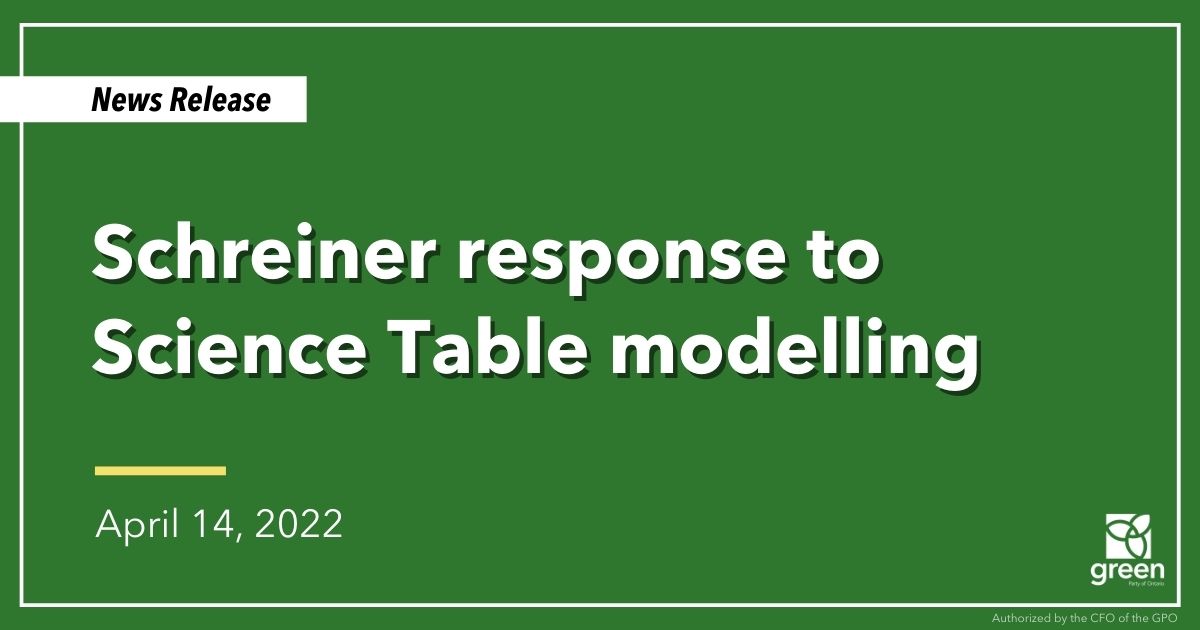 QUEEN'S PARK — Mike Schreiner made the following statement in response to the new Science Table modelling:
"The Science Table is clear: masking in indoor areas and improved ventilation will substantially reduce the risk of getting and spreading COVID-19.
That's why Ontario Greens support the calls from public health experts and the Science Table for a return to indoor masking in essential services. We will continue to call for improved ventilation, as we know that COVID-19 is airborne.
The Ford government also needs to urgently address the equity issues the Science Table outlined and ensure that COVID-19 vaccination, testing and treatment can be accessed by the hardest-hit parts of the province, including marginalized communities and lower-income groups."
-30-