For more information, please contact
Cecilia Stuart
Schreiner response to Dr. Moore briefing
April 11, 2022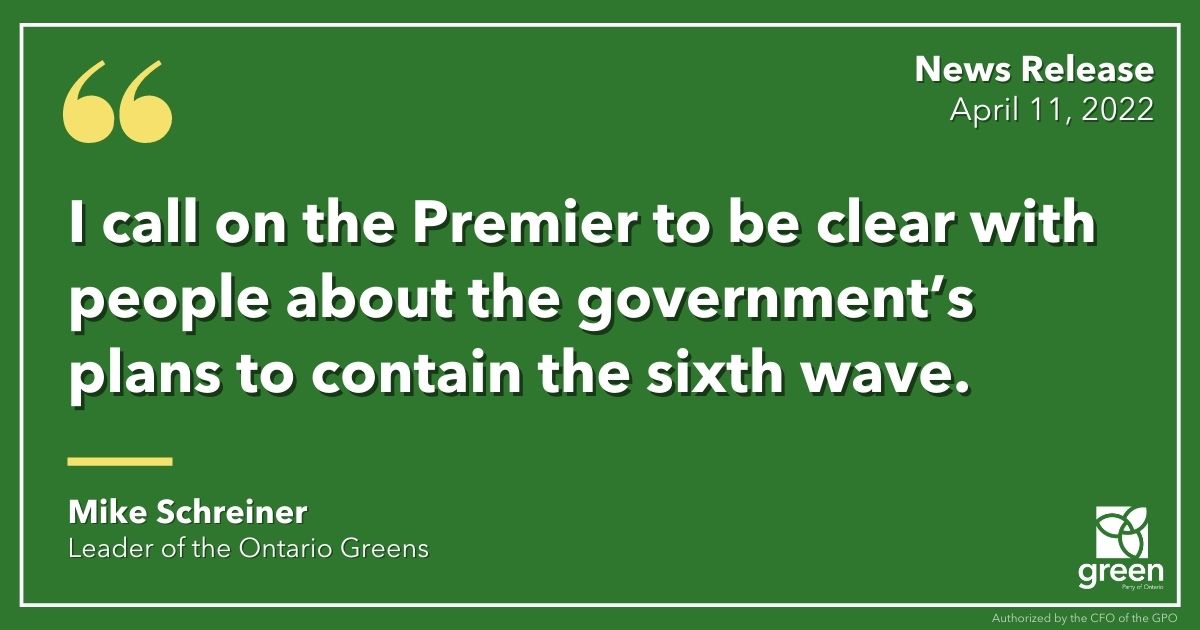 QUEEN'S PARK — Mike Schreiner made the following statement in response to Ontario's Chief Medical Officer of Health, Dr. Moore's briefing:
"It's deeply alarming that we may have up to 600 people admitted to the ICU in the next several weeks.
I call on the Premier to be clear with people about the government's plans to contain the sixth wave, address health human resource capacity concerns and protect our health and well-being. His current do nothing approach could cost us more down the line.
Doug Ford's pattern of putting the cart before the horse has once again put Ontarians' health at risk. We need to ensure that students can continue learning, that Ontario stays open, and that children who are not yet eligible for vaccines are protected.
I urge the government to fix the inequities in the availability of testing and to follow public health advice on the layers of protection needed to keep vulnerable and immunocompromised people safe.
The Ford government cannot just sit on its hands. Doing nothing will only cost us more down the line."
-30-