For more information, please contact
John Chenery
About Mike
Mike Schreiner, Leader of the Green Party of Ontario and MPP for Guelph, is the first Green MPP elected to the Ontario Legislature in 2018.
Ontario last place on health spending in middle of public health emergency
April 6, 2022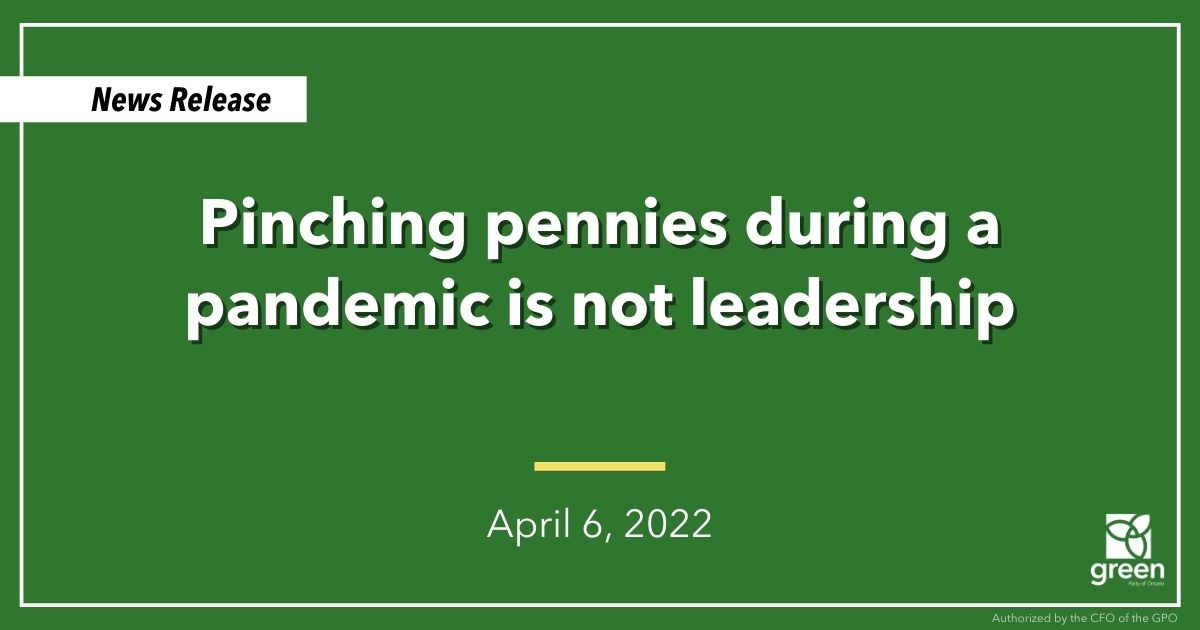 TORONTO — Mike Schreiner made the following statement in response to the new report from the Financial Accountability Office:
"It's completely irresponsible that Doug Ford is underspending on health care to the point that Ontario has the lowest per-capita health spending of any province in Canada.
What kind of leadership is that, when we're facing the biggest public health crisis in 100 years?
The Premier needs to be held accountable. Health-care workers are feeling burnt out, Ontarians are facing long wait times. This is not the time to pinch pennies."
-30-