For more information, please contact
John Chenery
Schreiner renews call for Holland Marsh Highway to be cancelled as feds give Doug Ford the all clear again
February 10, 2022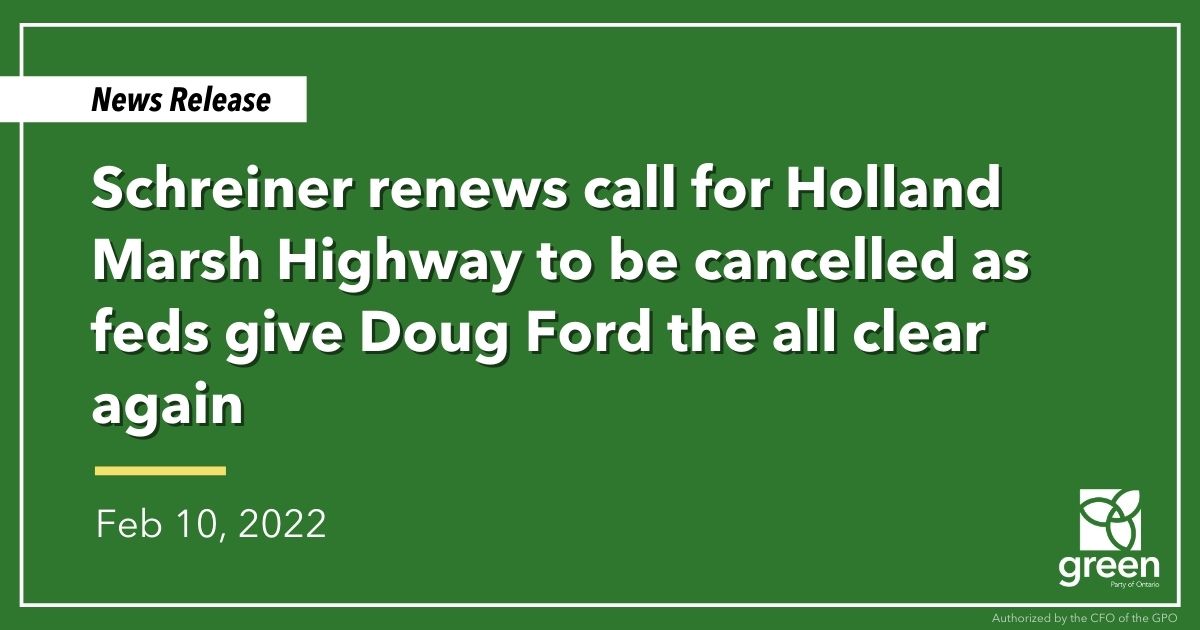 TORONTO — Mike Schreiner made the following statement in response to news that the federal government declined again to intervene on Ontario's plans to build the Holland Marsh Highway (Bradford Bypass):
"I'm disappointed that the federal government again gave Doug Ford the green light to pave over the Greenbelt.
We need to protect nature, not destroy it.
The Holland Marsh Highway (Bradford Bypass) should be cancelled. It will pump millions of kilograms of climate pollution into the air each year, tear up protected wetlands and endangered species habitat and pollute Lake Simcoe.
We know there are better, less environmentally damaging local transportation solutions that the Ministry of Transportation outlined in 2014.
This highway is not the answer."
-30-