For more information, please contact
John Chenery
Ontario Greens will make new highways through the Greenbelt illegal
May 2, 2022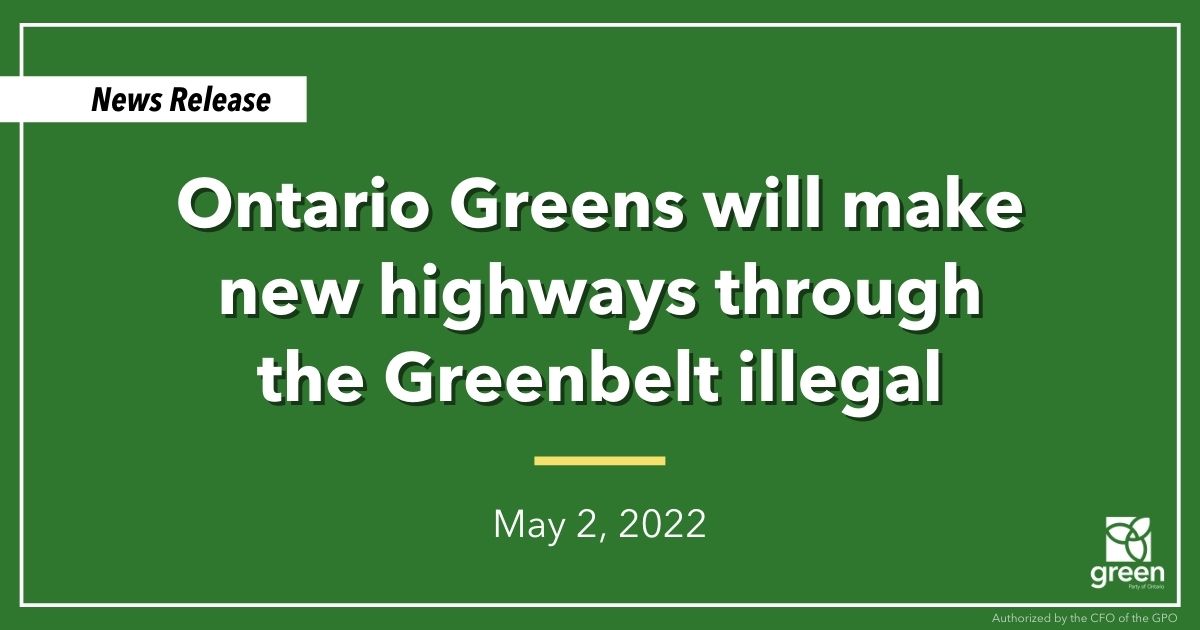 TORONTO — Mike Schreiner made the following statement in response to the call from environmental groups to make building new superhighways in the Greenbelt illegal:
"Ontario Greens will make new highways through the Greenbelt illegal by amending the Greenbelt act. We have been consistent and clear that we are opposed to any new highways in southern Ontario.
We need to stop the sprawl and protect the nature that protects us from the impacts of the climate crisis like expensive flooding.
Ontario Greens will continue to lead on stopping the sprawl and protecting nature. Doug Ford's sprawl agenda is making life more expensive, polluting the air, and is making the climate emergency worse.
We were the first party to come out against the climate and fiscal disaster Highway 413 and the Bradford Bypass Holland Marsh Highway that will slice right through the Greenbelt.
Meanwhile, the Ontario Liberals are not even opposed to the Holland Marsh Highway, which will pollute Lake Simcoe and damage the environmentally significant Holland Marsh.
And their support of policies like Doug Ford's licence plate sticker gimmick, along with the NDP, will lock us into more expensive sprawl and fossil fuel consumption.
Instead of more expensive sprawl, Ontario Greens will build livable and affordable communities that protect the places we love and make life more affordable."
-30-