For more information, please contact
Cecilia Stuart
Ford's Greenbelt attack continues with Holland Marsh Highway construction
November 9, 2022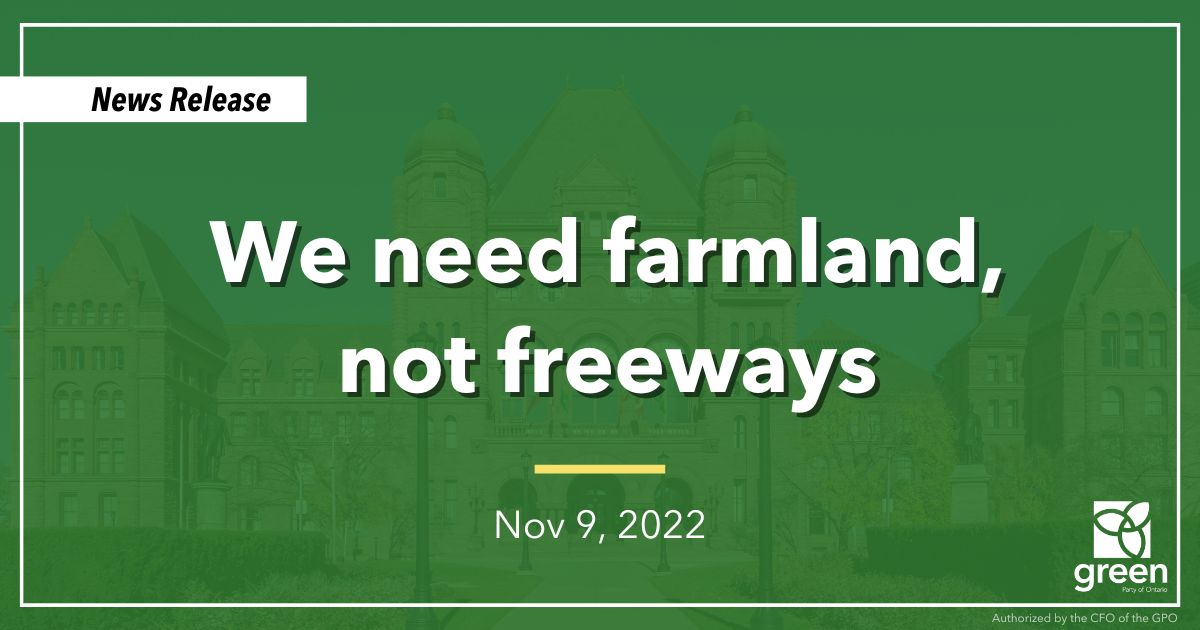 GUELPH — Mike Schreiner, Ontario Greens Leader and MPP for Guelph, made the following statement in response to Doug Ford's announcement about construction starting on a bridge for the Holland Marsh Highway (Bradford Bypass):"Doug Ford just can't keep his hands off the Greenbelt.
After recently breaking his promise on Greenbelt development, today the Premier announced the start of early work on the Holland Marsh Highway – a climate and environment disaster that will slice right through the Greenbelt.
Ontario Greens have been clear: supersprawler highways like the Holland Marsh Highway and Highway 413 need to be cancelled immediately.
These Greenbelt highways will increase expensive sprawl, ramp up climate pollution, and destroy the nature that protects us and the farmland that feeds us.
We need farmland, not freeways.
And we need to invest in connected, livable and climate-ready communities with affordable transit options. Not expensive sprawl-based development that leads to even worse gridlock."
-30-
Media contact
John Chenery
johnchenery@gpo.ca
437-929-1792
-30-