For more information, please contact
Cecilia Stuart
Doug Ford's stubbornness on rapid tests putting in-person learning for elementary schools at risk
December 8, 2021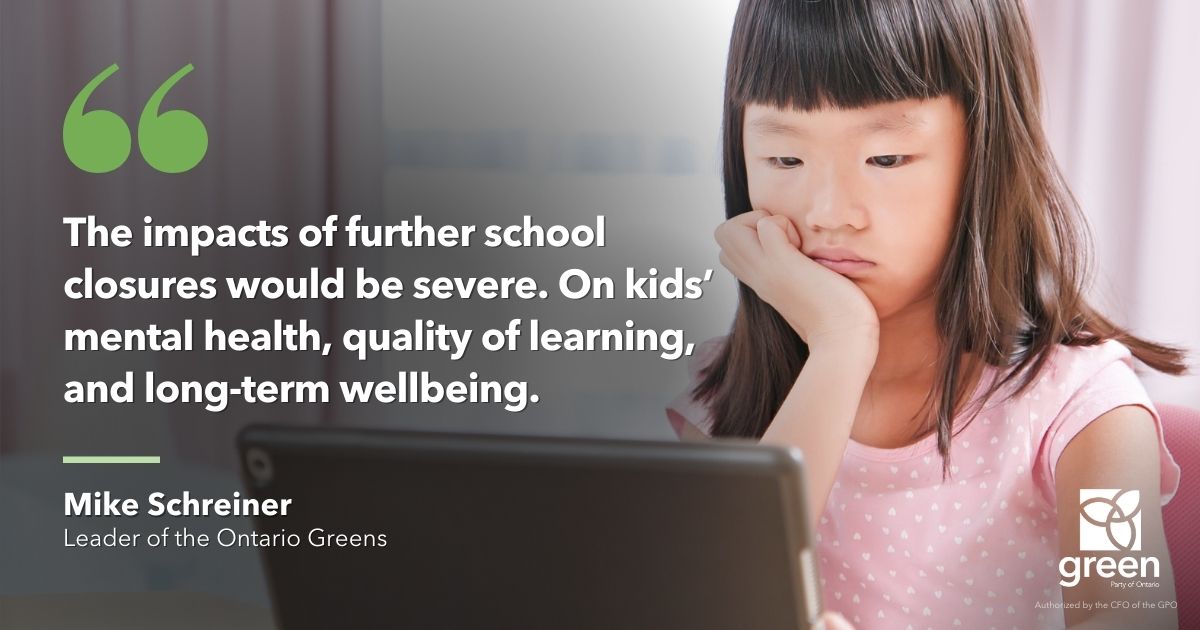 QUEEN'S PARK — Mike Schreiner made the following statement on elementary schools in Ontario:
"Doug Ford's refusal to make free rapid tests broadly available now in elementary schools is putting kids at risk.
Outbreaks of COVID-19 in Ontario's elementary schools are currently at the highest point of any time in the pandemic.
And the rate of COVID-19 transmission among children 5 – 11 is the highest of any age group.
We have the tools available to us to make schools safer, but Doug Ford refuses to use them in a way that helps to mitigate risk.
We have to do better for our kids.
Public health experts are clear that we should be deploying rapid tests for students to use routinely at home two to three times per week.
We have to do everything possible to ensure students can learn safely in person.
The impacts of further school closures would be severe. On kids' mental health, quality of learning, and long-term wellbeing.
Despite Ford promising a 'test to stay' approach, many entire schools have had to shut down due to outbreaks.
Parents shouldn't have to pay $40 at pharmacies to access rapid tests and keep their kids safe."
-30-