For more information, please contact
Cecilia Stuart
Ontario Greens statement on racism, sexism and antisemitism
October 8, 2021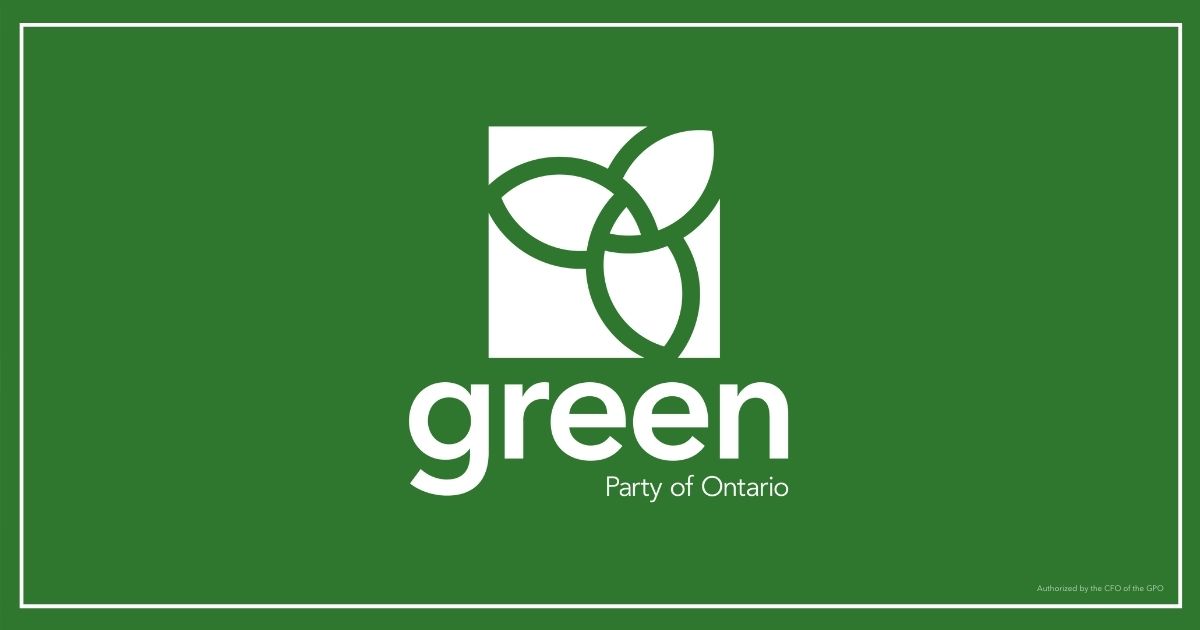 "As leaders of the Ontario Green Party, we stand firmly against racism, sexism and antisemitism in all forms.
We are deeply disappointed by Annamie Paul's painful experience as leader of the Green Party of Canada. Annamie's election as the first Black Jewish woman to lead a major Canadian political party was a historic milestone, with great potential to draw more under-represented Canadians into public service. Unfortunately, what happened may do the contrary.
The Ontario Green Party is determined to tear down the systemic barriers including anti-Black racism that many Ontarians and Canadians continue to face in politics. We are a wholly separate entity from the federal party with a different organizational culture and governance structure.
We know there is more to do to make the Ontario Green Party a safe, inclusive and welcoming organization for people of all backgrounds. The Ontario Green Party actively recruits diverse candidates, through our Take The Lead recruitment campaign, and we set funds aside to help them campaign. We are committed to doing more with our candidates, riding associations, Provincial Executive and membership.
Meanwhile, we earnestly hope that the federal party finds a way to rebuild and refocus on its key goals, especially the urgent commitment to planetary health that our two parties share."
–30–
The Ontario Greens are taking concrete steps to combat systemic racism, sexism and antisemitism in our party, including:
Implementing a

Safe Spaces Policy

and

Member Code of Conduct

that will not tolerate racism, sexism, antisemitism or another form of hate.

Creating a

Diversity & Inclusion Fund

that provides start up funding for equity-deserving candidates.

Launching our

Take the Lead

candidate recruitment initiative to recruit equity-deserving candidates.

Conducting a Diversity, Equity and Inclusion (DEI) survey to provide an understanding of our current membership and

how we can improve to better reflect the diverse voices of Ontario.

Providing ongoing Diversity, Equity and Inclusion (DEI) training for Ontario Greens staff, Provincial Executive and riding associations.
-30-