For more information, please contact
Cecilia Stuart
Low vaccination rates among education workers putting children at risk
October 4, 2021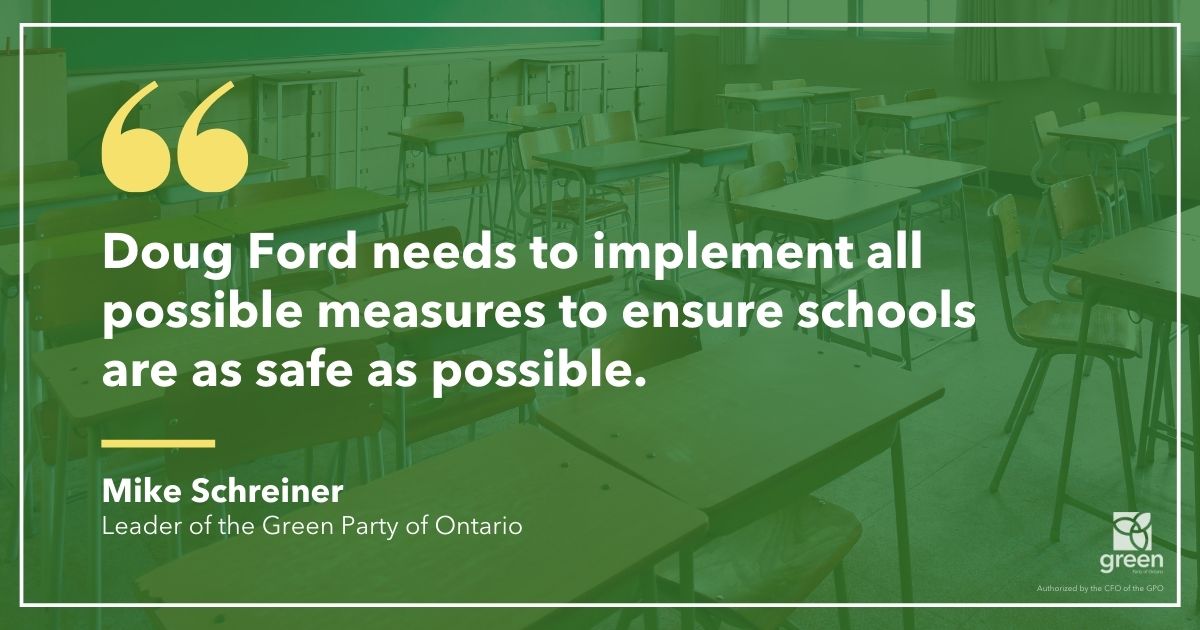 QUEEN'S PARK — Mike Schreiner released the following statement in response to news that only approximately 80% of education workers have attested to being vaccinated:
"Doug Ford needs to make vaccines mandatory for education workers so kids can stay safe and schools can stay open.
A vaccination rate of 80% among education workers is not good enough when children under 12 are still ineligible for the vaccine and are at an increasing risk from the Delta variant.
Today, over 800 schools across the province have COVID-19 cases, and five schools are currently closed.
Kids deserve to be back safe in the classroom learning.
Doug Ford needs to implement all possible measures to ensure schools are as safe as possible.
And that means making vaccines mandatory for education workers.
Parents deserve to know that their kids are in a safe environment, not at risk of contracting the virus from an unvaccinated teacher or staff.
I'm calling on Doug Ford to listen to the experts and implement a mandatory vaccination policy for education workers so we can increase vaccine uptake and make schools safer."
-30-