For more information, please contact
Cecilia Stuart
Ford needs to reinstate free rapid testing program for students
September 8, 2021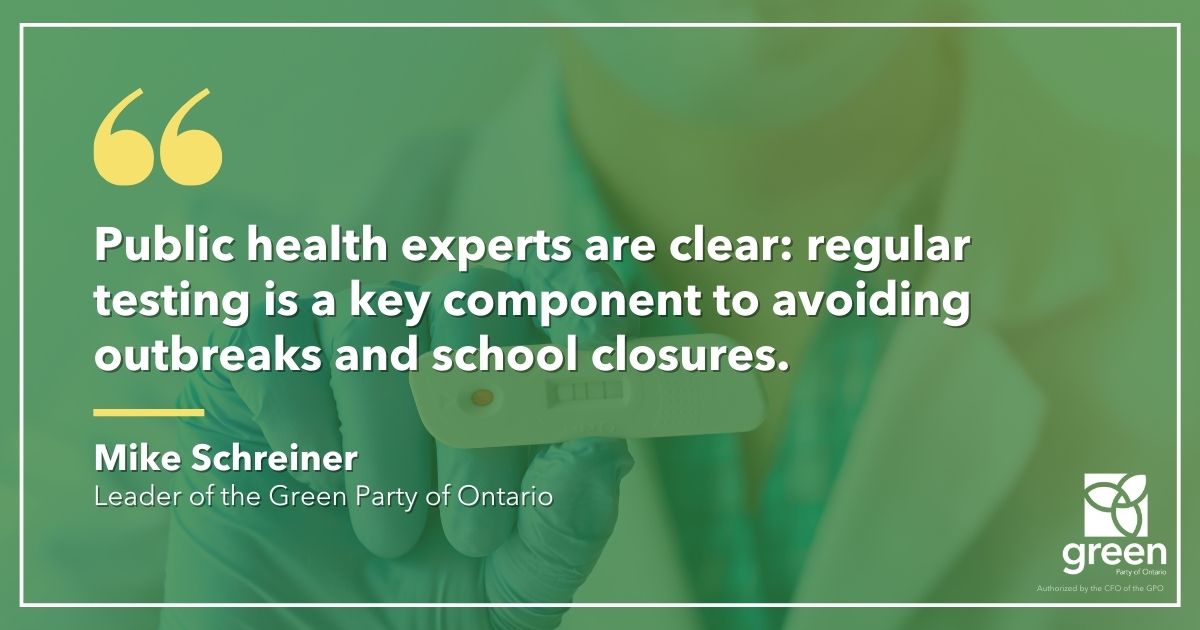 TORONTO — Mike Schreiner released the following statement regarding rapid testing for students:
"Asymptomatic rapid tests should be free for school-aged children at pharmacies.
The program was available during the spring. With schools now starting again, it needs to be reimplemented — especially since children under 12 are still ineligible for vaccinations.
Making parents fork over $40 for rapid tests at pharmacies presents an unnecessary barrier that will hamper our efforts to battle the fourth wave.
Testing should be convenient, accessible and as low barrier as possible. Putting a price tag on public health and safety is a step backwards in our fight against COVID-19. And we know that lower income communities and families are harder hit by the virus.
Public health experts are clear: regular testing is a key component to avoiding outbreaks and school closures. Relying on symptoms to show before taking action is a recipe for disaster.
Let's use all the tools in the tool box to keep schools open and kids safe."
-30-