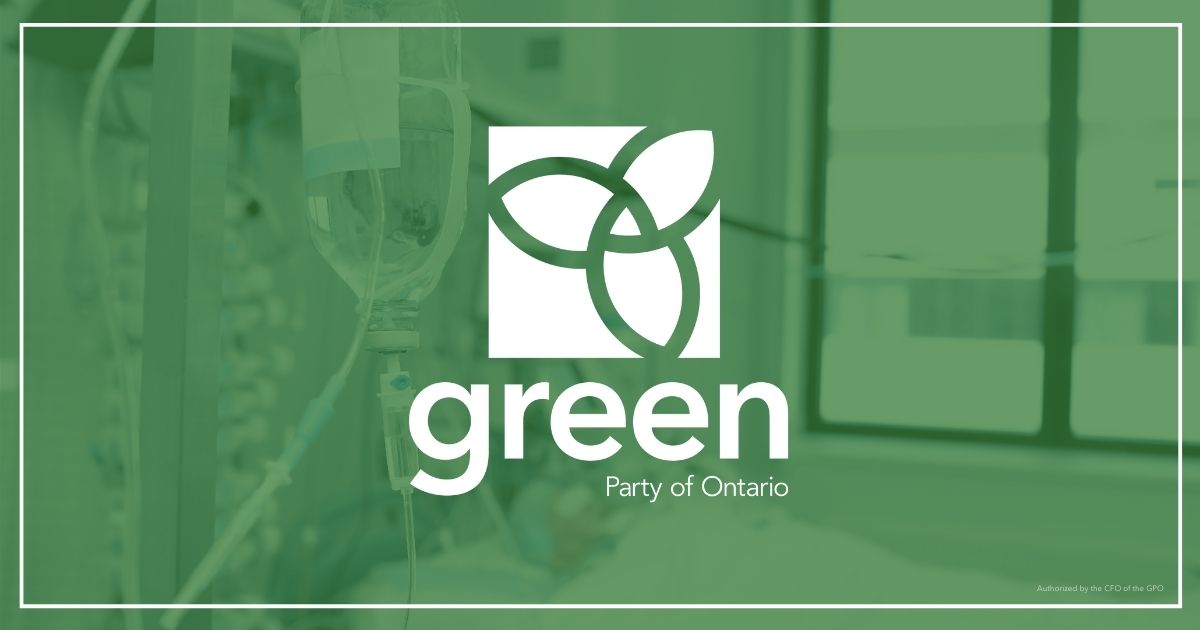 QUEEN'S PARK — Mike Schreiner released the following statement in response to the Premier's reconsideration of the restrictions announced yesterday:
"The past two days have made it abundantly clear that Ford has no idea what he's doing.
Today, 34 more Ontarians died from COVID-19. And there are over 700 patients in our ICUs with the virus.
The science is clear. The virus is largely spreading through essential workplaces, where many workers lack paid sick days and must go into work to support their families.
Safe workplaces mean safe communities. What is it going to take for the Premier to finally understand this?
Instead of irrational decisions about playgrounds and police powers, Ford should be listening to experts and putting forward real solutions.
That means:
temporarily closing all workplaces that aren't truly the most essential
targeting high-risk workplaces with accessible, on-site mobile vaccine clinics
mandating medical grade PPE and implementing rapid testing in essential workplaces
legislating paid sick days, and providing paid time off for workers to get vaccinated
immediately addressing staff shortages for ICUs
We need all hands on deck to stop this humanitarian crisis. And that means working across party lines and accepting help from the federal government when it is offered. "
–30–