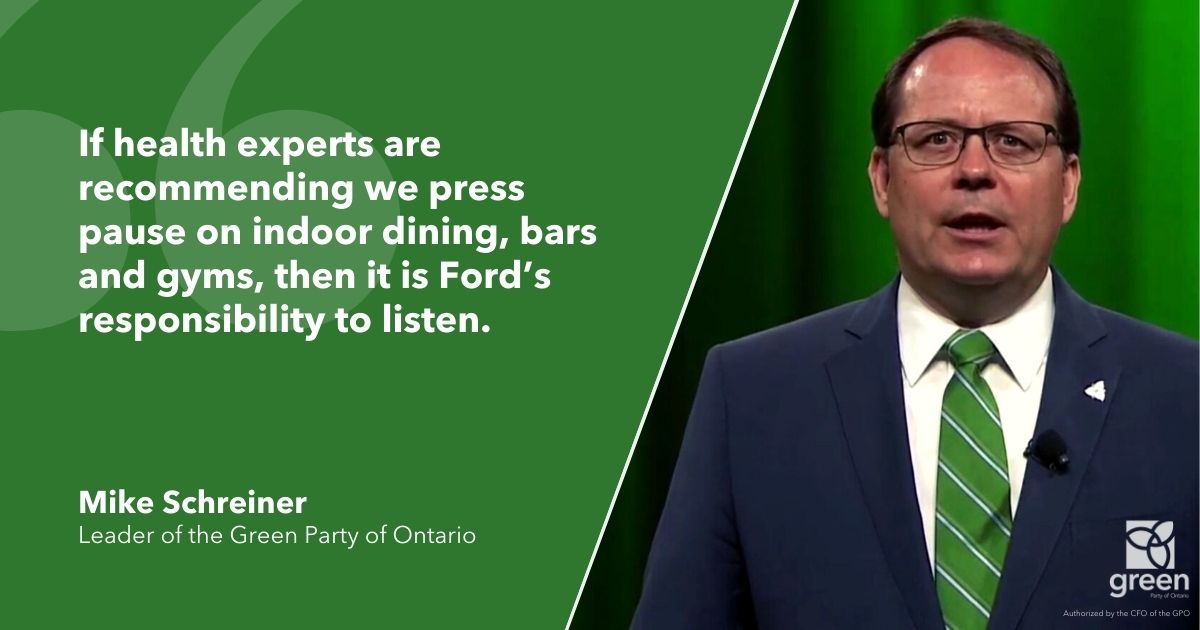 QUEEN'S PARK — Mike Schreiner released the following statement after the Premier's press conference:
"Triple-digit cases in York region are cause for concern and I hope the Premier is paying attention.
I am sure the Premier regrets not acting sooner to contain the second wave in Toronto and Ottawa, and he must learn from his mistake to protect people and businesses elsewhere.
Early action in emerging COVID hotspots means we can give businesses notice rather than the chaotic shutdown we witnessed last week.
Timing is everything and I hope the Premier will seriously consider targeted restrictions in York region so that we are not fighting COVID from behind.
If health experts are recommending we press pause on indoor dining, bars and gyms, then it is Ford's responsibility to listen."