For more information, please contact
Cecilia Stuart
Premier fails to fix commercial rent program
July 2, 2020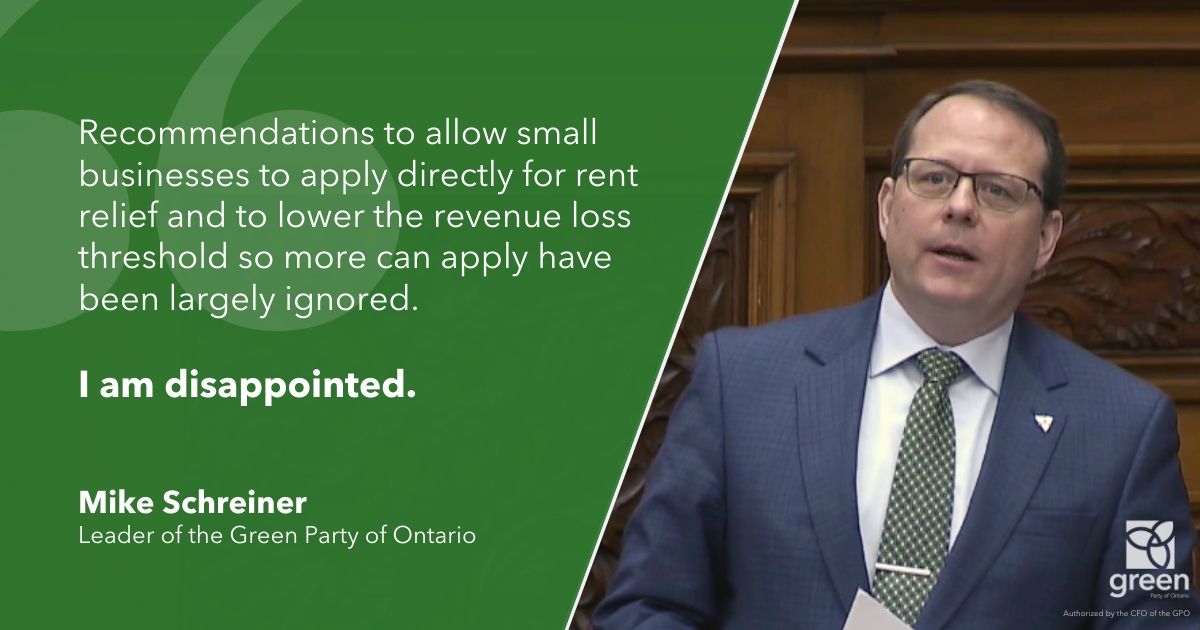 QUEEN'S PARK — Mike Schreiner released this statement after the government extended the commercial rent relief program into July:
"This extension does not change the bottom line that this program is failing many small businesses.
It only helps the small percentage of businesses that have qualified for rental assistance, leaving out all those businesses who are struggling without support.
The big problem is that small businesses are at the mercy of commercial landlords to opt-in for financial assistance. And many businesses will need rent relief well beyond July.
I am disappointed that the province and the feds have ignored my recommendations to allow small businesses to apply directly for rent relief and to lower the revenue loss threshold so more businesses get support.
The Premier has failed to take the real steps needed to save small businesses from permanent closure."
-30-