For more information, please contact
Cecilia Stuart
Ontario Greens condemn racist attacks against Simcoe North candidate Krystal Brooks
May 16, 2022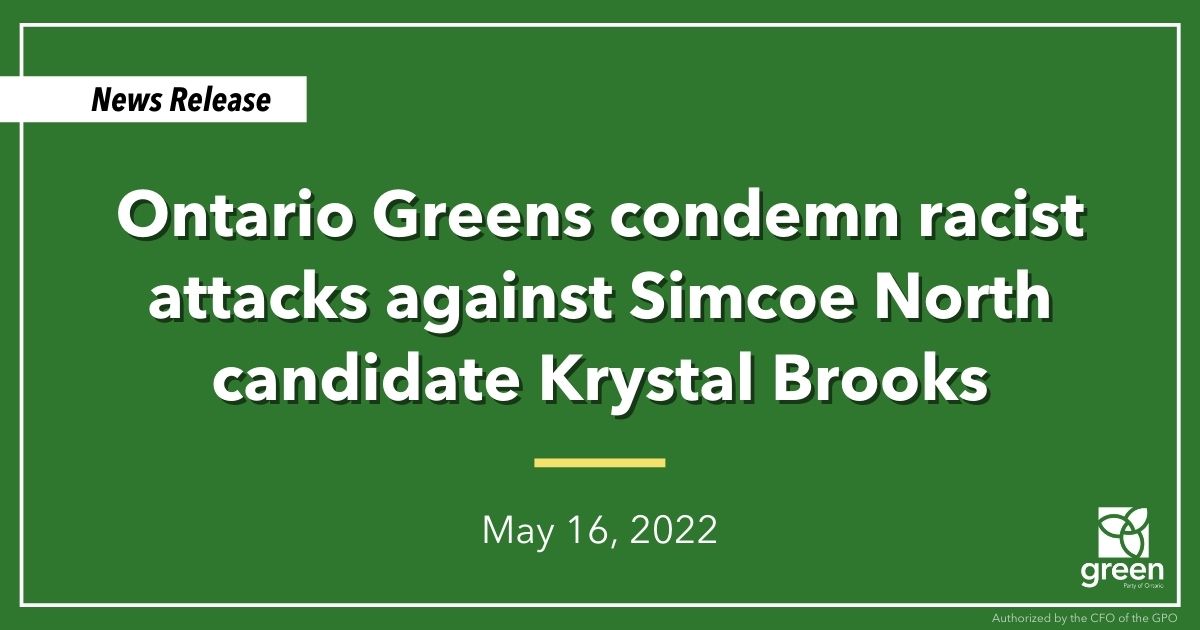 ORILLIA — Mike Schreiner made the following statement regarding the vandalizing of signs of Simcoe North candidate Krystal Brooks:
"I stand with Krystal against racist hate and misogyny and fully condemn the vandalizing of her signs.
This type of vandalism and abuse is unacceptable and has no place in politics.
Ontario Greens are commited to building a more equitable and anti-racist province. And that starts with empowering and lifting up the voices of our strong and diverse candidates like Krystal.
I'm so proud to have Krystal as an Ontario Green candidate.
She has a strong voice and lived experience that needs to be heard at Queen's Park."
-30-