For more information, please contact
John Chenery
Mike Schreiner statement on Holocaust Remembrance Day
January 27, 2022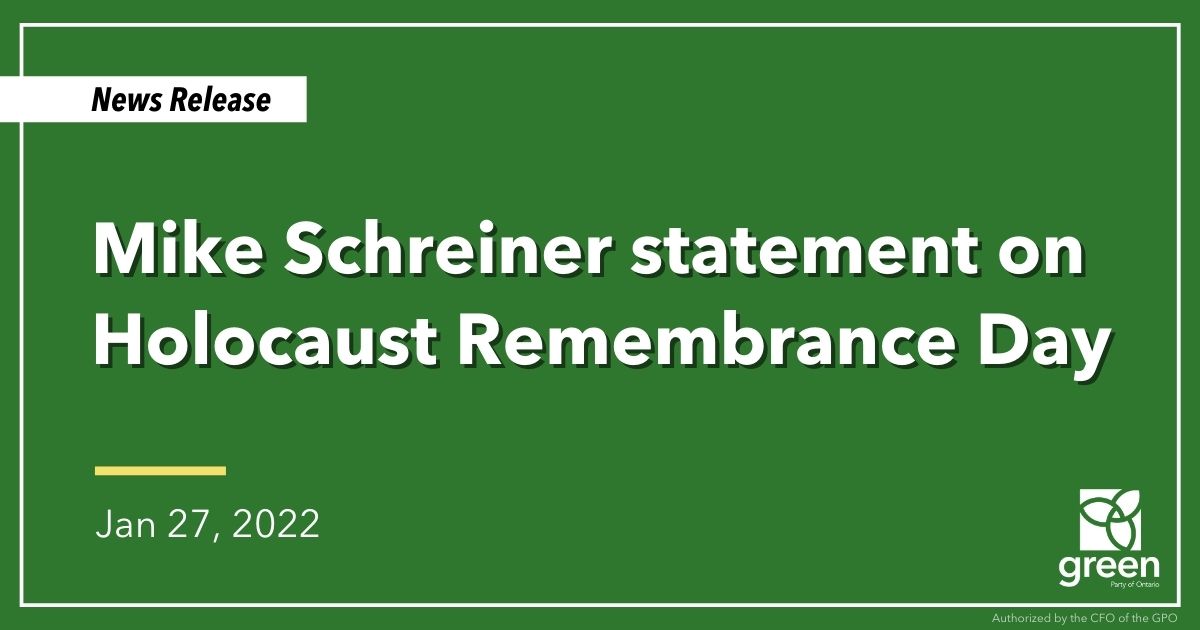 TORONTO — Mike Schreiner made the following statement on Holocaust Remembrance Day:
"Today we commemorate the 6 million Jewish lives lost during the Holocaust. We remember.
Less than a century later, we must vow to never forget the lessons learned from this tragic and horrific event in our history.
Today is about the unification of peoples and reasserting human rights.
It is a time to reaffirm our commitment to do everything possible to combat antisemitism in all forms and at all times.
It is vital that we teach present and future generations about the horrors of the Holocaust. And we must vigorously denounce any efforts to minimize or deny the Holocaust.
To ensure that such a brutal and evil act of violence, hatred and genocide never happens again.
-30-