For more information, please contact
John Chenery
Schreiner to rally: Ontario Greens will stop the sprawl and protect water
April 20, 2022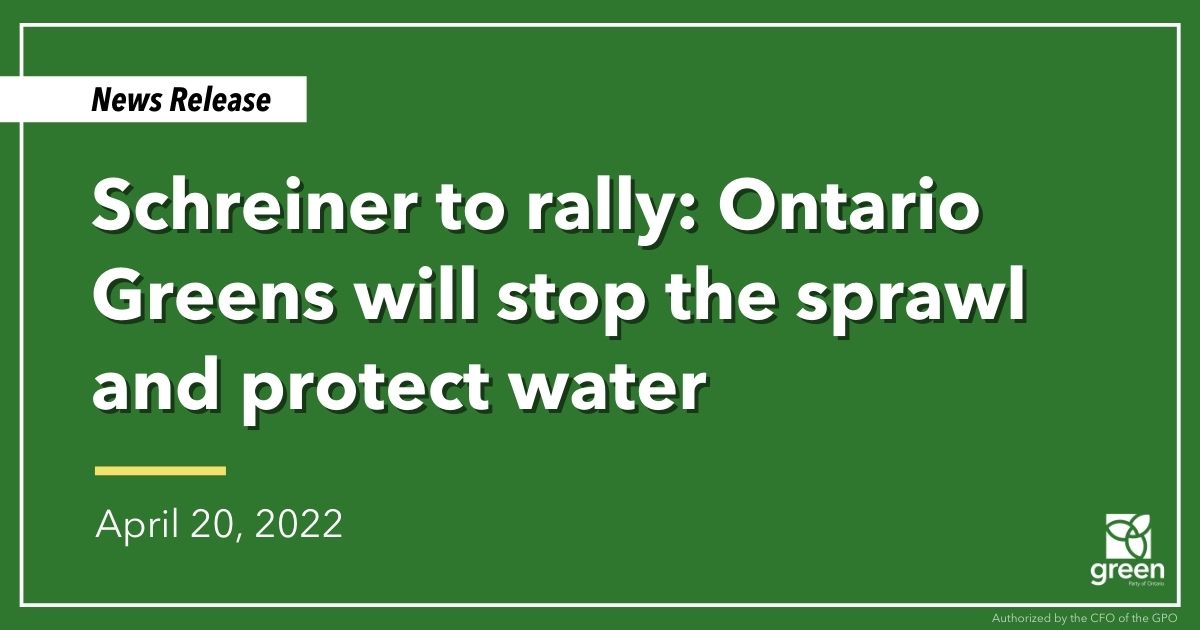 SIMCOE COUNTY — Ontario Greens Leader Mike Schreiner was in Elmvale yesterday to speak at a protest in support of protecting the world's cleanest water.
"Water is life and we have to do everything to protect it," Schreiner said as he addressed the rally at the Elmvale Flow. "Ontario Greens have your back. We're fully committed to protecting water. And that's why I'm here today with all of you to stand up for and protect the cleanest water in the world!"
Schreiner recently tabled two legislative motions at Queen's Park that, if passed, would have significant implications for protecting water in Ontario. The first calls for doubling the size of the Greenbelt to create a Bluebelt of protected waterways (including the Lake Simcoe watershed), and the second calls for an immediate moratorium on gravel mining, which threatens water across Ontario, including in Elmvale.
"Ontario Greens will continue to lead the fight to protect water: at Queen's Park, in Elmsvale, in Simcoe County, across Ontario," Schreiner said at the rally. "So let's keep fighting to protect water and stop the sprawl.
"Let's make the policy changes we need to have clean water not just now, but for our kids, grandkids, and for generations to come."
Along with Schreiner, local Ontario Greens candidate for Barrie–Springwater–Oro-Medonte, Elyse Robinson, also spoke at the event.
-30-