For more information, please contact
John Chenery
James Hea nominated as Ontario Greens candidate in Mississauga East—Cooksville
April 5, 2022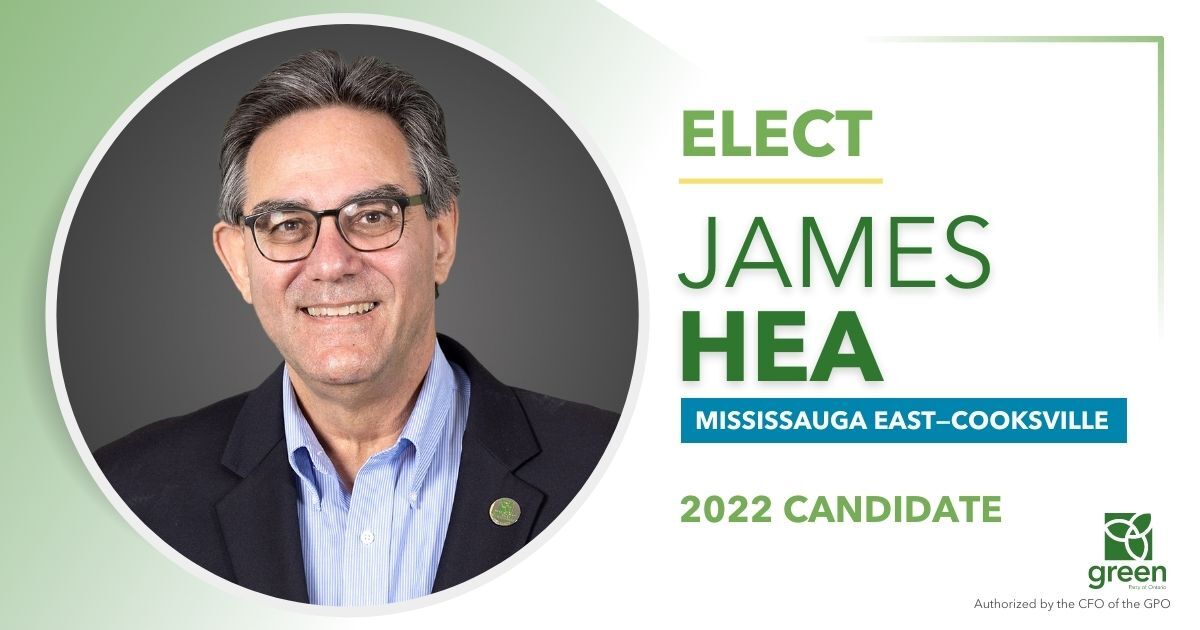 MISSISSAUGA — The Green Party of Ontario is proud to announce that James Hea has been nominated as its candidate for Mississauga East-Cooksville ahead of the 2022 provincial election.
Hea is an experienced software development project manager who has worked closely with government, non-profits, educational organizations, and large and small businesses and Inuit and First Nations communities.
"The Ontario Greens have grabbed the mantle of leadership on tackling the most pressing challenges of our time," Hea said. "We need a real plan for real action to bring Mississauga and Ontario into the new climate economy, create a more fair and just province, and address the climate emergency."
"James is an experienced business leader and has what it takes to help lead his community and Ontario towards a greener, more prosperous and caring future, " Ontario Greens Leader Mike Schreiner said. "His experience working with a wide range of organizations and stakeholders along with his record of community involvement will be invaluable as a Green MPP."
Hea has a long history of being involved in his community of Mississauga East—Cooksville and in community projects across Ontario and beyond. He served as president of his condo board in Mississauga, president of a housing co-op in Ottawa, and site manager for the Cooper's Island Restoration Project in Bermuda along with many other ecological projects.
Hea is passionate about organizational improvement and holds an MBA in Global Leadership, Cultural Intelligence and Neuroscience.
-30-