For more information, please contact
Cecilia Stuart
Eric Arner nominated as Ontario Greens candidate in Thunder Bay—Atikokan
May 11, 2022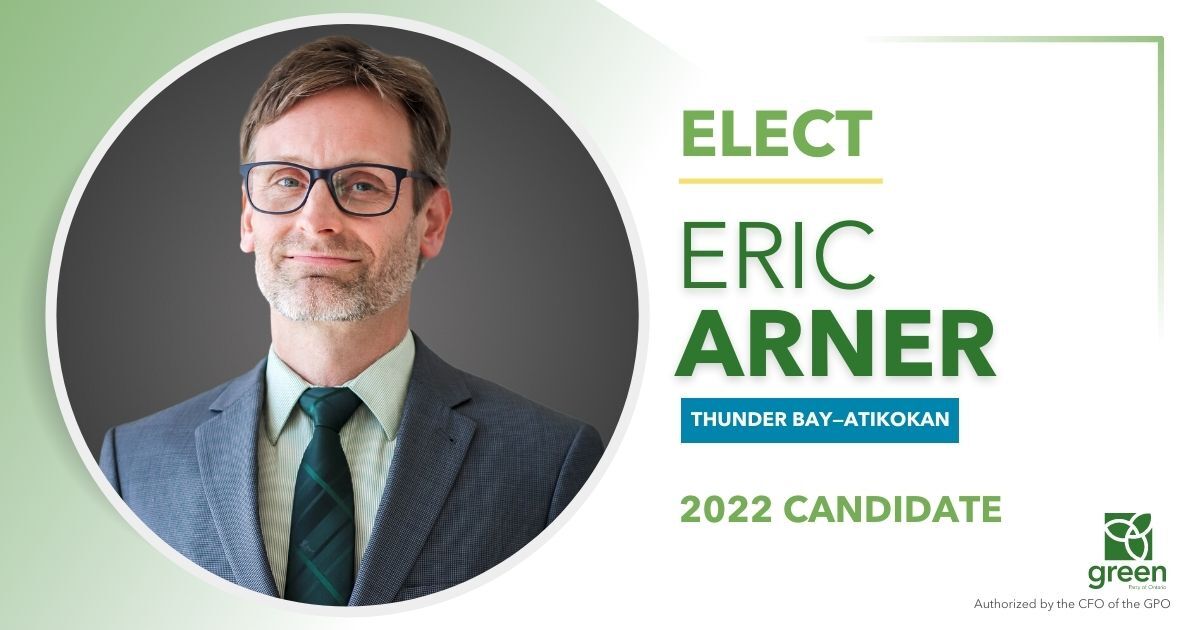 THUNDER BAY — The Green Party of Ontario is proud to announce that Eric Arner has been nominated as its candidate for Thunder Bay-Atikokan ahead of the 2022 provincial election.
Arner teaches civics, music, English, and Indigenous Voices at Atikokan High School.
"I've seen first-hand the damage that Doug Ford's attacks on education have had on students, teachers, parents, education assistants and custodians," Arner said. "The hardworking students, families, and staff in our education system deserve better, and I'm running for the Greens to make sure those important voices are heard."
"Eric consistently stands up for the well-being of students, teachers and parents, and he will continue to do the same as the representative for his community at Queen's Park," Ontario Greens Leader Mike Schreiner said. "He's dedicated to building a community where all children have access to the high-quality education they need and deserve."
"With mental health issues and learning gaps exacerbated by the pandemic, we need more education funding, not the $1.2 billion in cuts that the Conservatives have revealed in their budget," Arner said.
Arner has lived in the riding for over a decade.
-30-