For more information, please contact
John Chenery
David Zeni nominated as Ontario Greens candidate in Mississauga—Lakeshore
April 5, 2022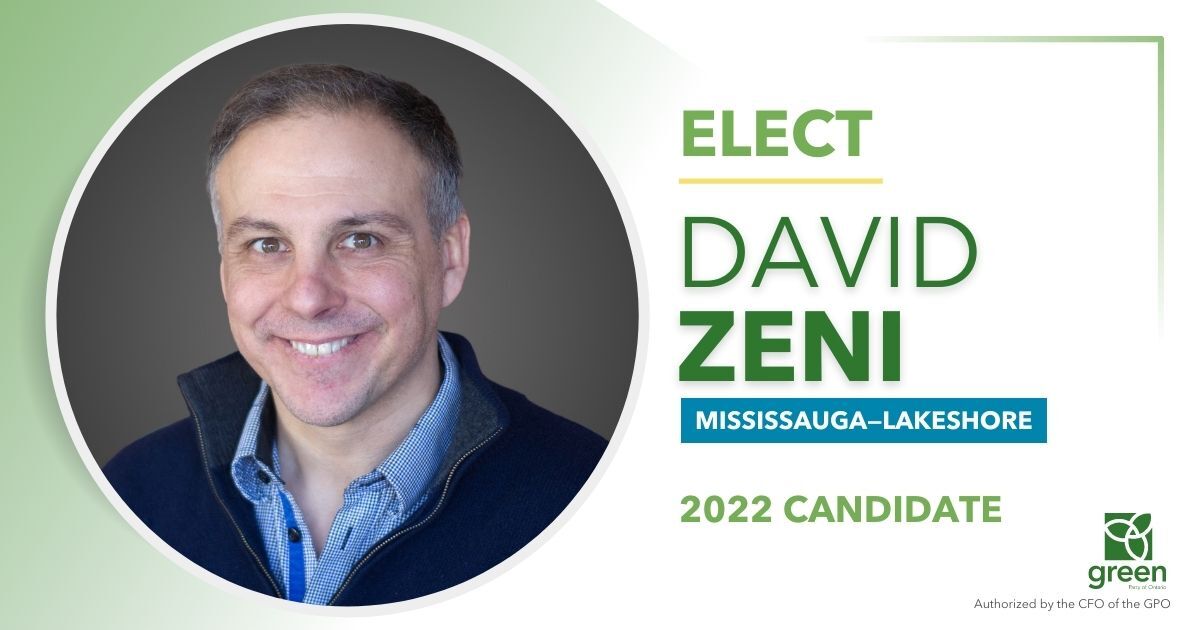 MISSISSAUGA — The Green Party of Ontario is proud to announce that David Zeni has been nominated as its candidate for Mississauga-Lakeshore ahead of the 2022 provincial election.
Zeni is a math and science teacher and Mathematics department head at St. Paul Secondary School. He lives in Mississauga—Lakeshore and is a father of two.
"I believe that climate change is the largest single issue facing both the province and the country," Zeni said. "I'm committed to building a greener, healthier and more livable future for my kids, students and all children and youth across Ontario."
"As a teacher and father, David understands the challenges that climate change poses to children and youth in Ontario," Ontario Greens Leader Mike Schreiner said. "He will be a strong and principled voice for youth and his community at Queen's Park."
With an academic background in plant biochemistry and ecology from Queen's University, Zeni recognizes the importance of preserving Ontario's biodiversity. He is also dedicated to promoting sustainable agricultural practices and meeting net-zero carbon targets to ensure the planet can sustain future generations.
As a passionate sailor, windsurfer and outdoor sports enthusiast, Zeni is acutely aware of the environmental challenges facing both the local community and the province.
-30-