For more information, please contact
John Chenery
Sandy Crawley nominated as Ontario Greens candidate in Hamilton Centre
March 22, 2022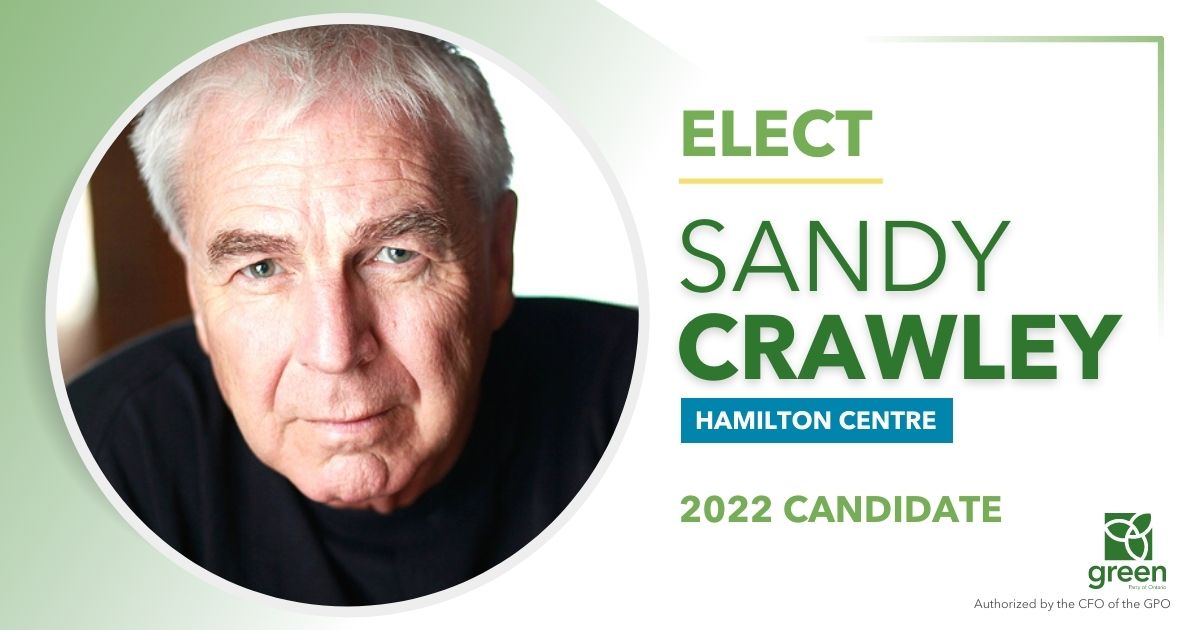 HAMILTON — The Green Party of Ontario is proud to announce that Sandy Crawley has been nominated as its candidate for Hamilton Centre ahead of the 2022 provincial election.
Crawley is a professional actor and musician and life-long arts and culture activist.
"Sandy has a demonstrated commitment of supporting the creative sector, an important area which is too often an afterthought at Queen's Park" said Ontario Greens Leader Mike Schreiner. "His passion for the arts as well as climate action will help make Hamilton a more vibrant, healthy and green community."
"The climate emergency is the defining issue of our time," Crawley said. "I'm committed to working with my community to build a just transition towards a more inclusive and sustainable Hamilton that benefits us now and for generations to come."
Crawley is an active volunteer with local climate non-profits and currently lives in Hamilton Centre with his wife.
-30-