For more information, please contact
John Chenery
Ontario Greens only party to oppose billion dollar licence plate sticker boondoggle
March 7, 2022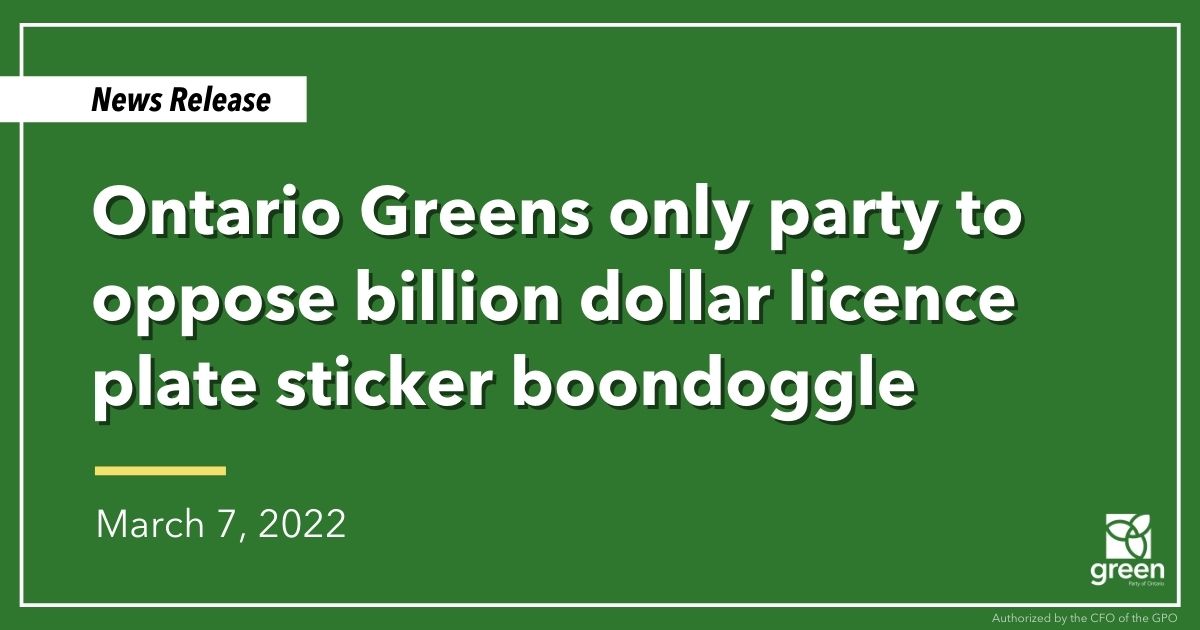 QUEEN'S PARK — Ontario Greens were the only party to oppose Doug Ford's $1 billion dollar licence plate sticker election gimmick.
The PCs, NDP and Liberals all supported Bill 84, which scraps the licence plate sticker fees, removing $1.1 billion from the treasury.
"This is an irresponsible election gimmick and I am extremely disappointed that we were the only party in the House to oppose it," Ontario Greens Leader Mike Schreiner. "At a time when our healthcare system is in crisis, removing over a billion dollars from government coffers is shortsighted at best and reckless at worst."
Ontario Greens would reverse this decision and put the $1.1 billion towards its recently launched mental health plan, which will make mental health and addictions care more affordable and accessible to Ontarians.
For more information on Ontario's first-ever standalone mental health platform: gpo.ca/mentalhealth
-30-