For more information, please contact
Cecilia Stuart
Ontario's essential workers need 10 paid sick days now
November 12, 2021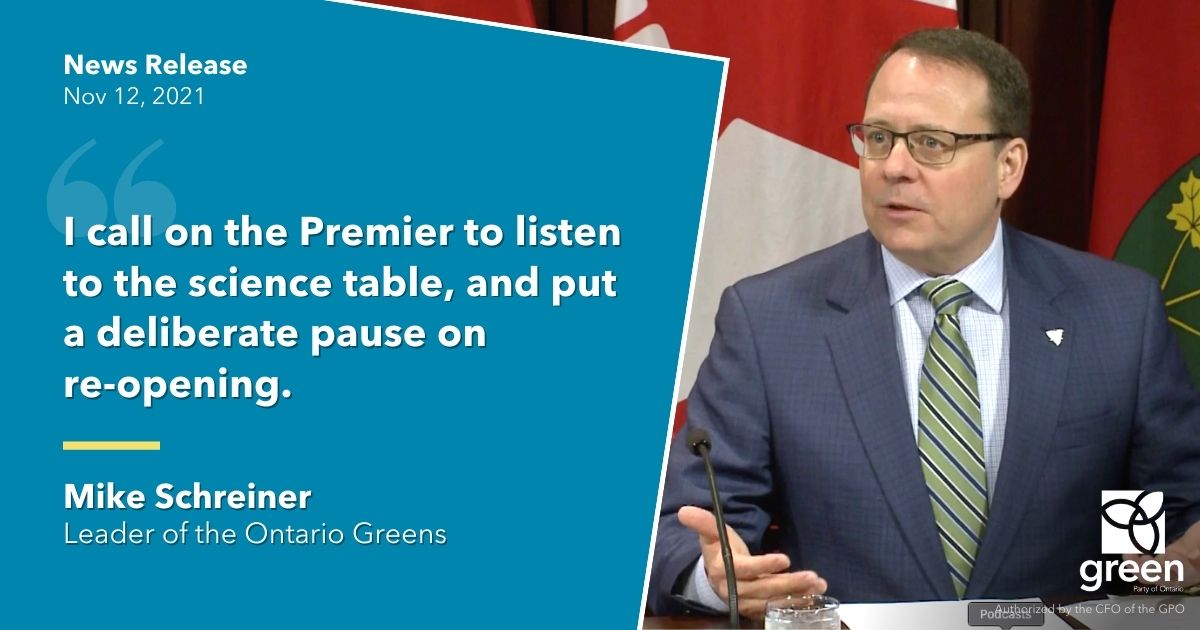 TORONTO — Mike Schreiner made the following comment regarding today's Science Table projections:
"Today's projections by the Science Advisory Table should not be taken lightly by Premier Ford.
According to the report, COVID-19 cases are rising in most Public Health Units and the positivity rate is rising.
I call on the Premier to listen to the science table, and put a deliberate pause on re-opening. We need to protect our economy and our health – especially important as children under 12 still are unvaccinated and Ontario has just started rolling out booster shots.
Today's report also reminds us that the pandemic continues to disproportionately impact people with lower incomes, essential workers, and people in marginalized communities.
And that is why Doug Ford needs to finally implement a province-wide 10 paid sick day program. Paid sick days remain a crucial component to keeping Ontarians safe and healthy.
We all want to move past this pandemic, but the path to recovery means following the science and best public health advice."
-30-