For more information, please contact
Cecilia Stuart
Hiring LTC staff without improving working conditions will create revolving door of underpaid workers
October 6, 2021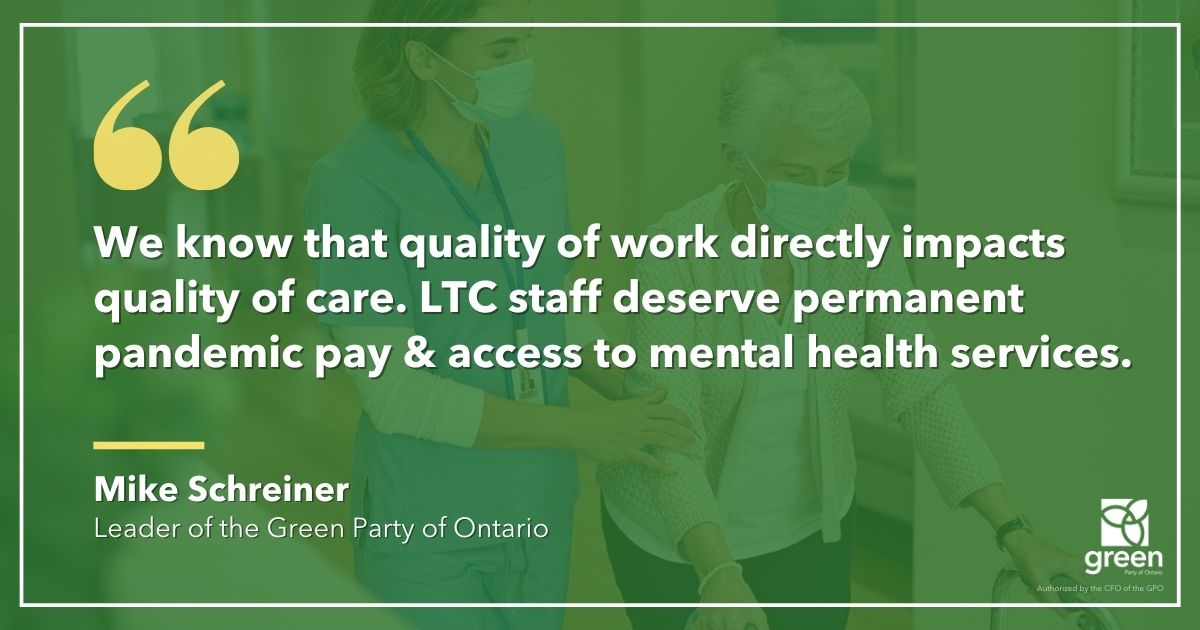 QUEEN'S PARK — Mike Schreiner released the following statement in response to the government's announcement regarding LTC staffing:
"The LTC staffing crisis is being driven by poor working conditions and low pay and will continue until these are improved.
Hiring more staff without addressing the appalling working conditions will result in a revolving door that benefits no one.
After 19 months of working on the frontlines of COVID-19, many LTC staff are burnt out and exhausted and leaving the profession.
They deserve permanent pandemic pay, not low wages. And they deserve guaranteed access to mental health services.
We know that quality of work directly impacts quality of care.
On Monday I joined an LTC rally where families that lost loved ones in LTC to COVID-19 spoke of the disturbing working and living conditions.
They demanded better from this government. And I demand better too.
It's a disgrace that we can't even protect the ones who protect and care for us and our loved ones.
It was heartbreaking to hear these stories of avoidable loss.
This government needs to do more to address the staffing crisis in LTC. More than just a halfhearted attempt to hire more workers.
And that means investing in four hours of care now, not four years from now."
-30-