For more information, please contact
Cecilia Stuart
Doug Ford continues his pattern of underspending while Ontarians pay the price
September 24, 2021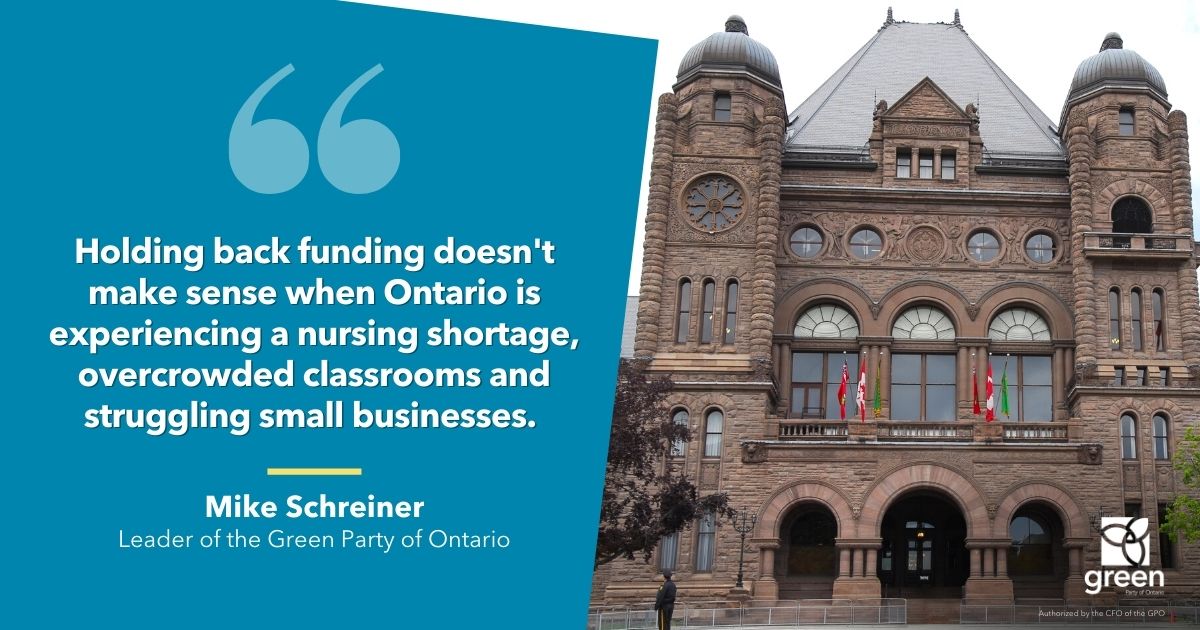 TORONTO — Mike Schreiner made the following statement in response to today's Public Accounts report.
"Doug Ford's promise that no money would be spared to keep Ontarians safe and healthy during the pandemic rings hollow.
We learned today that his government held back the $5.6 Billion it had budgeted when it could have been spent earlier to try to avoid a third wave of COVID-19.
Holding back funding is illogical at a time when Ontario is experiencing a nursing shortage, overcrowded classrooms without proper ventilation and while our small business have been left to struggle.
The message is clear – this government has continuously chosen to be days late and dollars short in its pandemic response.
While the Premier continues to penny pinch during a pandemic, Ontarians are unfortunately left paying the price.
I urge the Premier to stop delaying and start making the necessary investments in public health and safety that should have been made months ago so we can prevent any future waves of the COVID-19 pandemic."
-30-