For more information, please contact
John Chenery
Small businesses and municipalities need funding and legal support as vaccine certificate launches
September 22, 2021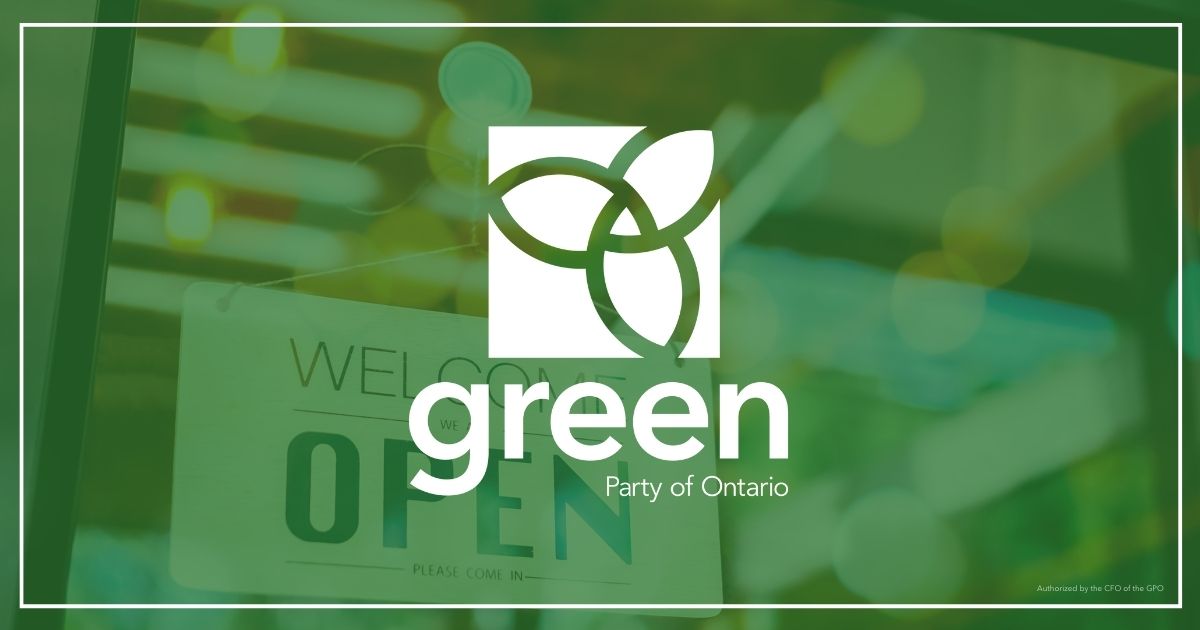 TORONTO — Mike Schreiner released the following statement regarding the launch of the vaccine certificate system in Ontario:
"While I'm relieved that vaccine certificates are finally in effect, I'm concerned Doug Ford is abandoning small businesses at a time when they need more funding, guidance and support.
Many small businesses are already hanging on by a thread, with an average debt of over $190,000 in Ontario. Yet the onus of enforcement falls on them.
I'm calling on Doug Ford to provide small businesses with:
Legal protection to enforce vaccine certificates
Funding support for the additional technology, staffing and training costs needed to properly implement and enforce vaccine certificates
A third round of funding from the Small Business Support Grant and expanded eligibility criteria to access the grant
I'm also concerned that Ford's vaccine certificate is not nearly comprehensive enough and is full of inconsistencies, exceptions and loopholes. For example, leaving salons and barber shops off the list does not make sense. They cannot afford to close again so we need to ensure we're doing everything possible to help them stay open.
Ford's failure to provide clear guidance has left small business owners with more grey areas at a time when they need the Premier to have their back. .
Ford also needs to get money immediately flowing to municipalities to support by-law enforcement. Municipalities expect by-law officer demand and costs to increase starting today now that vaccine passports are in effect.
Vaccine certificates are a key tool to protect Ontarians and help small businesses stay open and stay safe. Doug Ford needs to provide small businesses with the necessary support and tools so it can be properly enforced and implemented."
-30-