For more information, please contact
Cecilia Stuart
As kids head back to school, families and educators deserve better from Ford government
September 9, 2021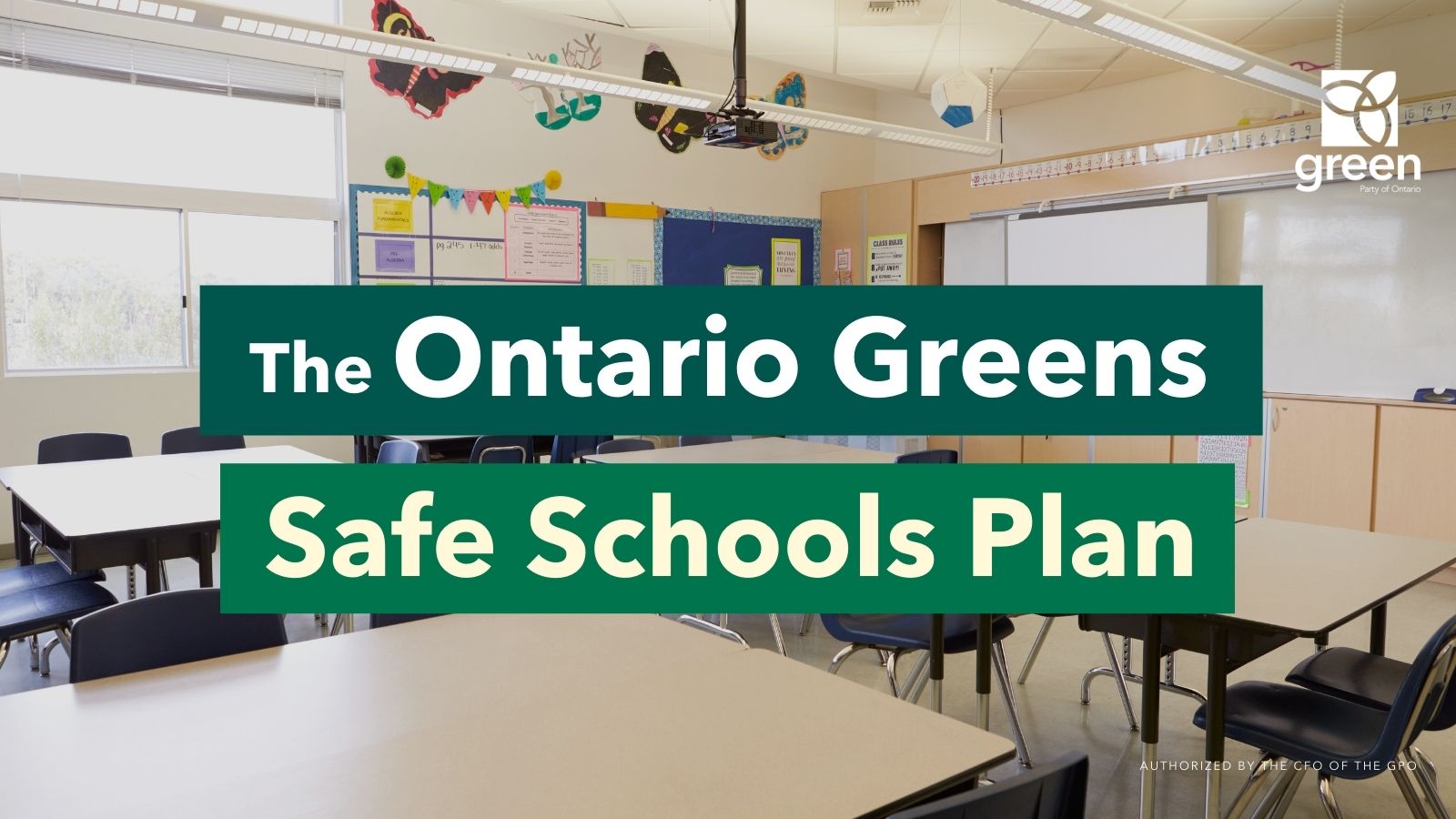 TORONTO — Mike Schreiner released the following statement regarding back to school:
"As millions of children across Ontario head back to school today and this week, I'm deeply concerned that Doug Ford has shortchanged kids by not investing in the necessary public health measures.
They deserve better from the Ford government.
They deserve to be in fully ventilated classrooms. But many school boards report that air quality improvements are not yet done.
They deserve free access to rapid tests, and to adequate high-quality masks. The free rapid testing pharmacy program that was cancelled in June needs to be reinstated.
They deserve smaller class sizes. Unvaccinated children under 12 should not be packed into rooms of 30 or more.
And they deserve access to better mental health support. Because let's face it, this past year and a half has been especially tough on children.
Our kids, families and educators deserve better.
I'm renewing my call for Doug Ford to implement the Ontario Greens Safe Schools Plan so kids can stay as safe as possible and schools can stay open.
We must use all the tools we have to keep schools open safely. More school closures would have severe impacts on kids' mental health, well-being and quality of learning. Ford needs to listen to the public health experts and implement all necessary measures to ensure that doesn't happen."
-30-