For more information, please contact
Cecilia Stuart
Mike Schreiner Emancipation Month statement
August 31, 2021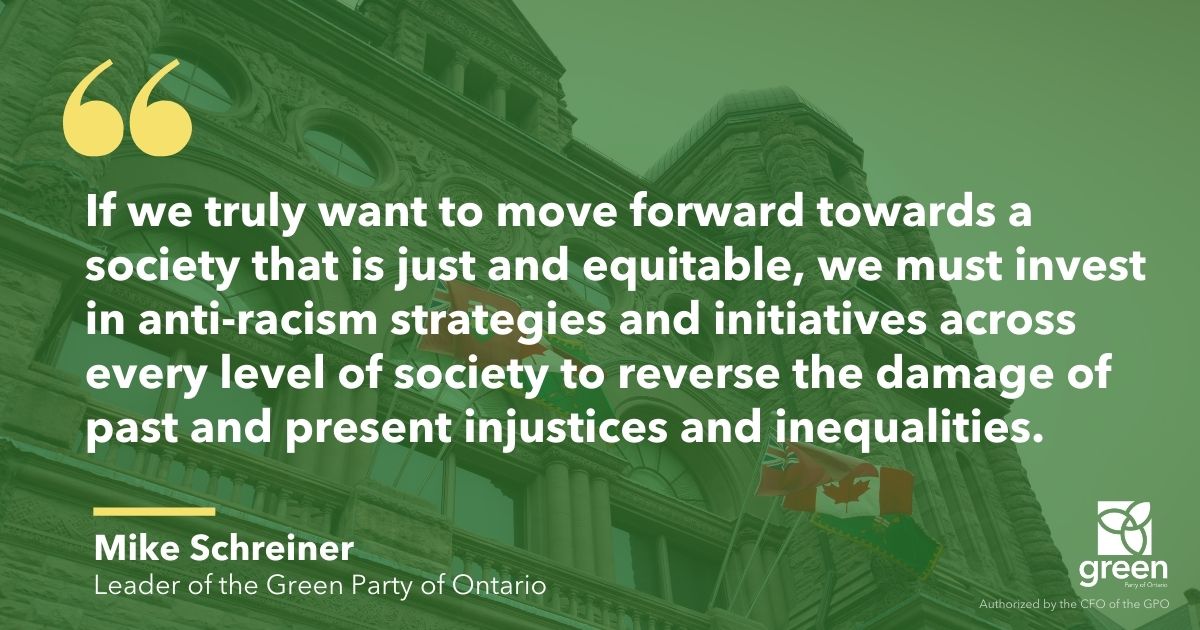 TORONTO — Mike Schreiner released the following statement following the Queen's Park flag raising ceremony in honour of Emancipation Month
QUEEN'S PARK — Mike Schreiner released the following statement following the Queen's Park flag raising ceremony in honour of Emancipation Month:
"The flag raising marking the end of Emancipation Month is a reminder of how far we've come since slavery was abolished in the British Empire on August 1,1834.
But it's also a reminder of how much work we have yet to do to end systemic racism in Ontario and across Canada.
The legacy of slavery is still very present in this province. As differences in rights, privilege and opportunity that have been baked into our institutions over generations.
Systemic racism is pervasive throughout all systems and facets of society, from housing to education to health care.
And the pandemic has laid explicitly bare the inequities that exist along racial lines in this province. Whether it be the likelihood of contracting COVID-19, barriers to accessing care, access to getting vaccinated, or the impact on businesses, Black communities and individuals have been disproportionately affected.
So as we celebrate the freedom to live and the strength and perseverance of Black communities across Ontario and Canada, we must remember how much work we still have to do. And today I want to reaffirm the Ontario Greens' commitment to combating systemic racism in all forms.
If we truly want to move forward towards a society that is just and equitable, we must invest in anti-racism strategies and initiatives across every level of society to reverse the damage of past and present injustices and inequalities."
-30-