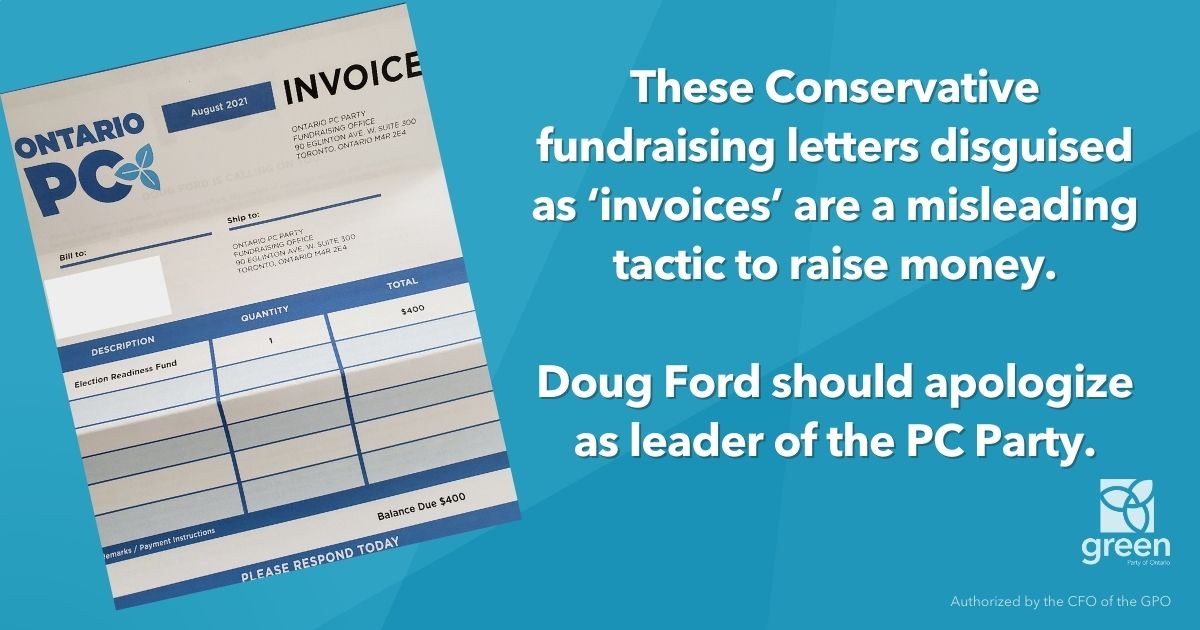 TORONTO — Mike Schreiner released the following statement regarding the PC's fundraising letters:
"These Conservative fundraising letters disguised as 'invoices' are a misleading tactic to raise money.
Doug Ford should apologize as leader of the party and instruct the party to stop using tricks to dupe people into giving his party money. Any money raised using this misleading scheme should be returned.
Donating to a political party ahead of a provincial election should be the personal choice of every individual and not coerced through fraudulent means.
Everyday innocent people in Ontario are being scammed into handing over their hard-earned money. They shouldn't have to worry about the same happening from a governing party or any political party.
I've written directly to both Elections Ontario and the Ontario Provincial Police's anti-fraud department to investigate the matter.
Ontario deserves better.
Ontario Greens will continue to rely on our accomplishments and hard work to gain the support of the public, not misleading schemes."