For more information, please contact
Cecilia Stuart
Immediate supports needed for struggling small businesses
June 24, 2021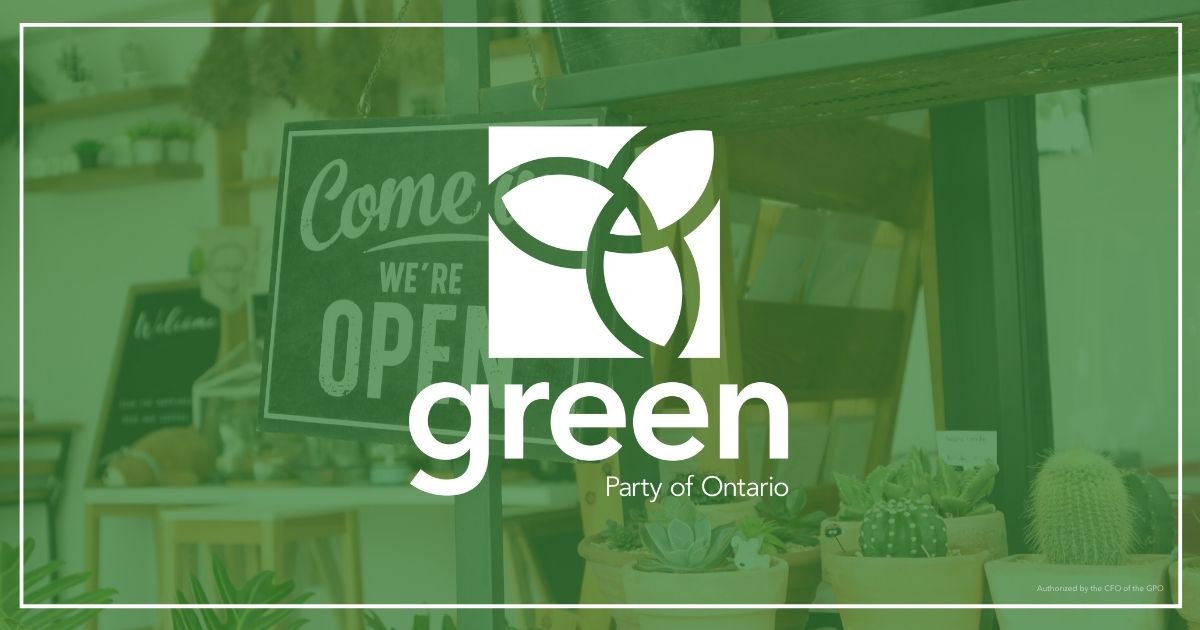 TORONTO — Mike Schreiner released the following statement on small businesses and reopening
TORONTO — Mike Schreiner released the following statement on small businesses and reopening:
"As Ontario continues to reopen, so many small businesses across the province are still struggling and desperately need support.
That's why I continue to call on Premier Ford to:
Provide a third round of funding from the Small Business Support Grant
Expand eligibility for the Small Business Support Grant
Increase the availability of rapid tests for small businesses
It's absurd that this government thinks after months of lockdown, small businesses can survive on just two grants of maximum $40K each.
And that's just for the businesses that qualify under the overly strict eligibility criteria set out by this government.
Many small businesses are facing hundreds of thousands of dollars of debt. Ford just doesn't get it.
In order for Ontario's economy to recover from the pandemic, we need our small businesses to have a fighting chance. And that means stepping up supports for them now before it's too late."
-30-