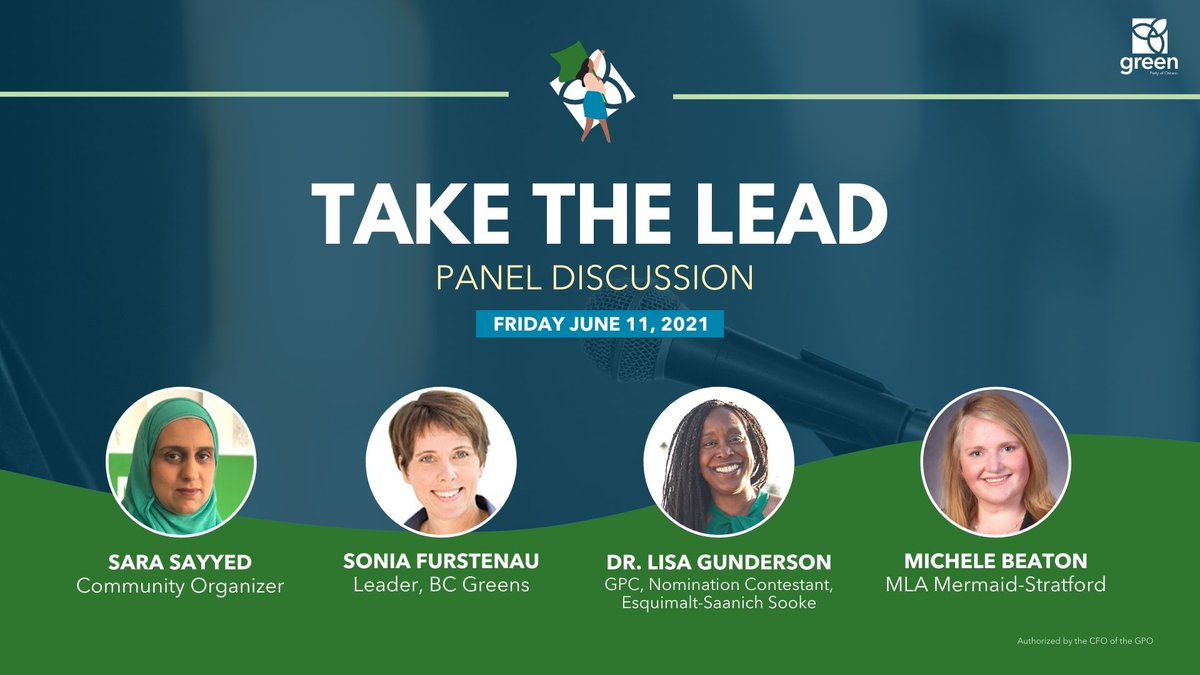 TORONTO — This evening, the Green Party of Ontario is hosting a panel discussion addressing the systemic barriers that prevent women and people from diverse backgrounds to run for office.
The distinguished panel features:
Sonia Furstenau, Leader of the BC Greens
Dr. Lisa Gunderson, Green Party of Canada nomination contestant in Esquimalt-Saanich Sooke
and Michelle Beaton, MLA Mermaid-Stratford
Community organizer Sara Sayyed is hosting and moderating the event.
"Events of the last year have highlighted more than ever the need for diverse voices in the political landscape to facilitate policy change and dismantle systemic racism," Sara said.
"Through discussions like this panel, we strive to break down barriers and empower women and those who remain underrepresented."
The panelists will discuss their first-hand experience in politics, the challenges they have faced, and the tangible steps political parties can take to overcome these systemic barriers.
This panel builds on the GPO's Take the Lead campaign, which seeks to actively recruit candidates from traditionally underrepresented groups across Ontario to run in the 2022 provincial election.
The GPO is committed to helping candidates overcome the many obstacles through resources like the GPO Diversity and Inclusion Fund, which provides start-up funding for campaigns.
"It's time for Queen's Park to start looking and thinking like the people it represents," said GPO Deputy Leader Abhijeet Manay.
"And these are the important discussions we need to be having: about the systemic barriers that traditionally underrepresented groups face in politics, and the steps we can take to overcome these challenges."
"Every Ontarians' voice deserves to be heard, regardless of race, gender, sexuality or background. And the Green Party is committed to helping those voices take the lead and run Green."
More information on the Take the Lead campaign can be found here.
The panel can be viewed via this link, starting at 7:40pm.