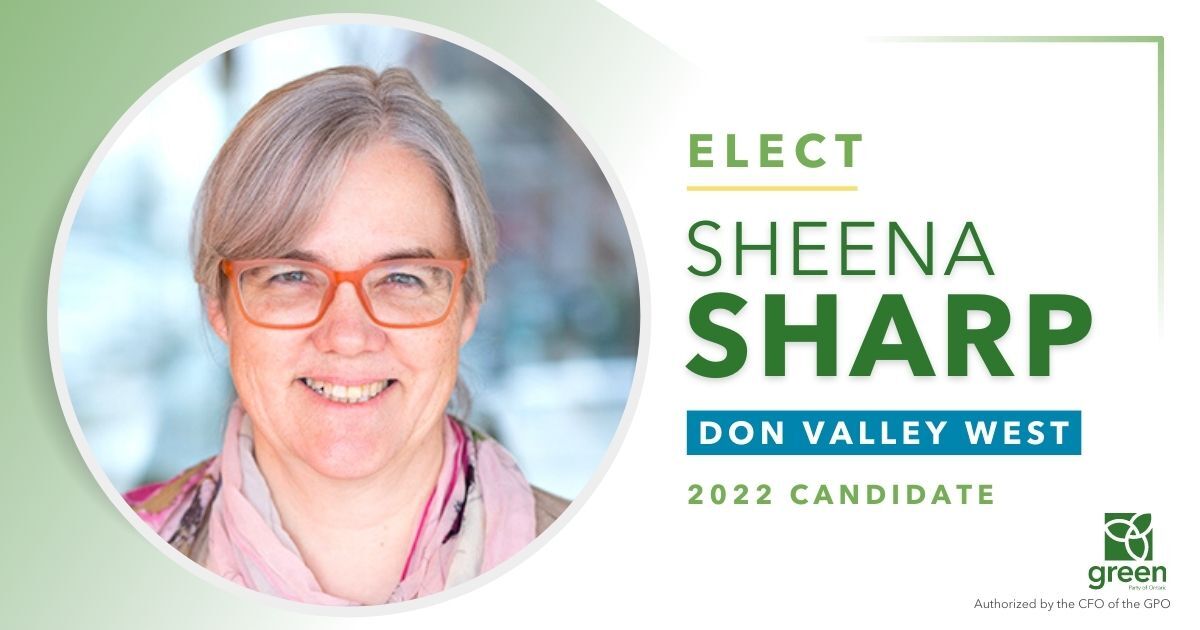 TORONTO — The Green Party of Ontario is proud to announce that Sheena Sharp has been nominated as its candidate for the Don Valley West riding ahead of the 2022 Provincial election.
Sheena is the founder and principal architect of Coolearth Architecture Inc., an architectural practice that designs buildings for an emissions-free future. She holds a Bachelor of Environmental Studies from the University of Manitoba, and a Master of Architecture from the University of Washington.
"If we want to meet our climate targets, we need to reimagine both our energy systems and how we heat our buildings — to work together in the most economical way." Sheena said. "Converting to a decarbonized system is a huge task, but we can do it. And it's absolutely critical that the next provincial government facilitates the transition."
Sheena is currently a fellow of the Royal Architectural Institute of Canada and previously served as President of the Ontario Association of Architects. She has significant community experience as co-chair of the Toronto 2030 District — a coalition of building owners, operators, architects, engineers, suppliers, builders and community groups mapping a path for downtown Toronto's buildings to be GHG emissions free by 2050.
"I'm very excited to have Sheena join our team," said Mike Schreiner, Leader of the Green Party of Ontario. "She is an experienced community leader and understands the type of innovative solutions we need to address the climate crisis head on. I'm very much looking forward to working with Sheena and campaigning together during next year's election."
More information can be found here.