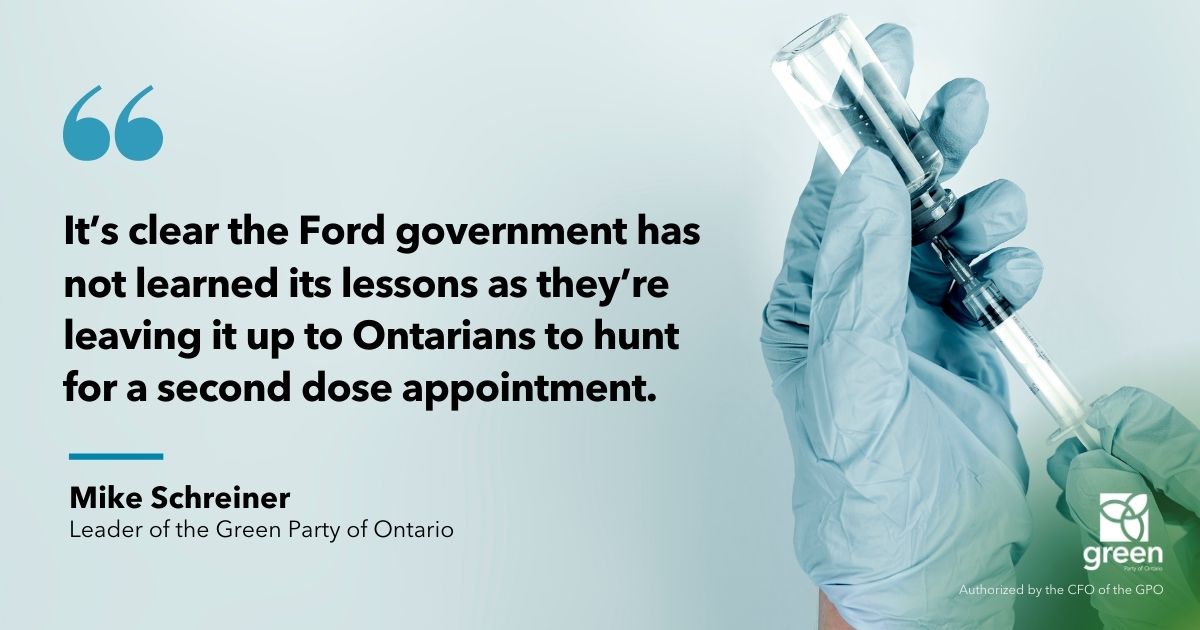 QUEEN'S PARK — Mike Schreiner released the following statement in response to this morning's vaccine update:
"I'm glad the Premier has finally made an announcement on accelerated second doses. This is good news and it will help protect the highest-risk and move us closer to a safe reopening.
But unfortunately it looks like we're heading into the same mess as with the first doses.
During the first dose rollout there was mass confusion regarding booking appointments, especially for the elderly. There is still no support system to help the elderly get their second dose.
It's clear the Ford government has not learned its lessons as they're leaving it up to Ontarians to hunt for a second dose appointment. This misdirected approach will only lead to more confusion and anxiety amongst people.
And why are frontline workers in hot spot regions not being prioritized for a second dose? We know that workplaces are still a major driver of COVID spread in Ontario.
Any success of getting people vaccinated has been due to the impressive efforts from local communities and volunteers who have had to clean up Ford's confusing vaccine rollout.
Despite the increase in supply, Ford's failure to implement a transparent, well-communicated vaccine rollout will delay a safe reopening and will put more Ontarians at risk.
We can't have the same mass confusion with booking as with the first dose. But based on today's announcement, it seems like we're heading in that direction."