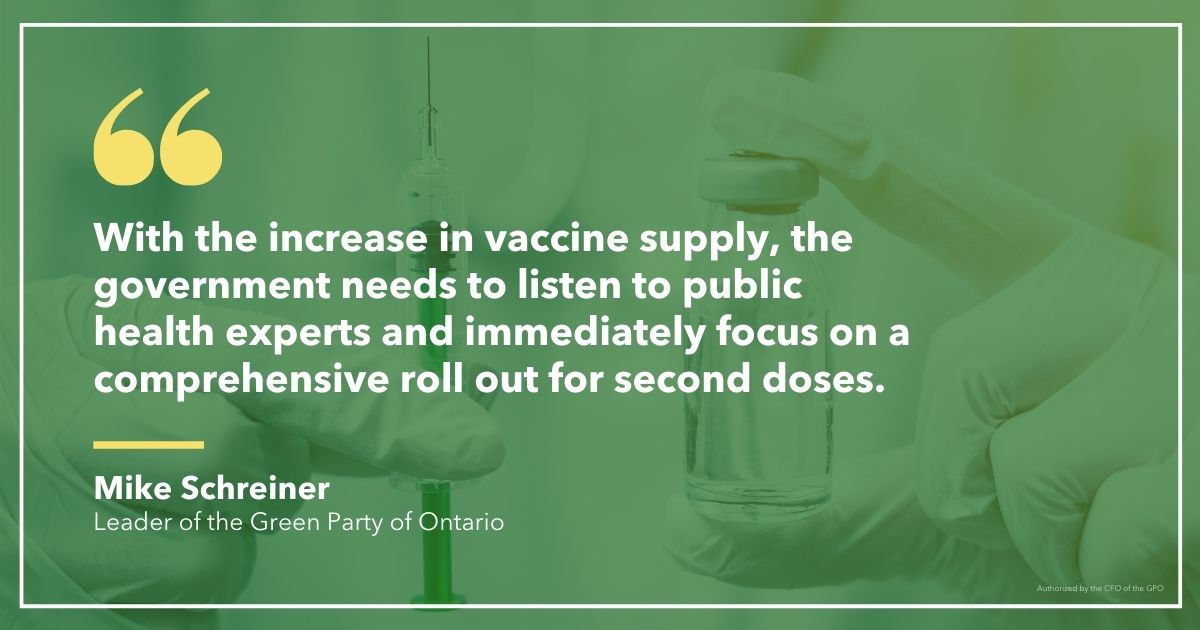 QUEEN'S PARK — Mike Schreiner released the following statement regarding second doses of the COVID-19 vaccine:
"If Ford wants the two-dose summer that he keeps touting, he needs to immediately release a comprehensive plan for second doses.
We can't have the same mess as it was for first doses.
Several provinces, including Quebec, British Columbia, Nova Scotia and Saskatchewan have already announced the details of their plans to accelerate second doses.
But it's still crickets from Doug Ford.
With the increase in vaccine supply, the government needs to listen to public health experts and immediately focus on a comprehensive roll out for second doses, starting with the most at-risk seniors and frontline workers.
People need to know when and how they're going to get their second dose.
The efforts from local public health units, community groups and volunteers to clean up Ford's first dose mess has been heroic.
Now it's on Doug Ford to immediately release a comprehensive second dose plan, so we can hit the metrics needed for herd immunity and finally get ahead of this pandemic."