For more information, please contact
John Chenery
Green Party launches Take The Lead candidate recruitment campaign
May 7, 2021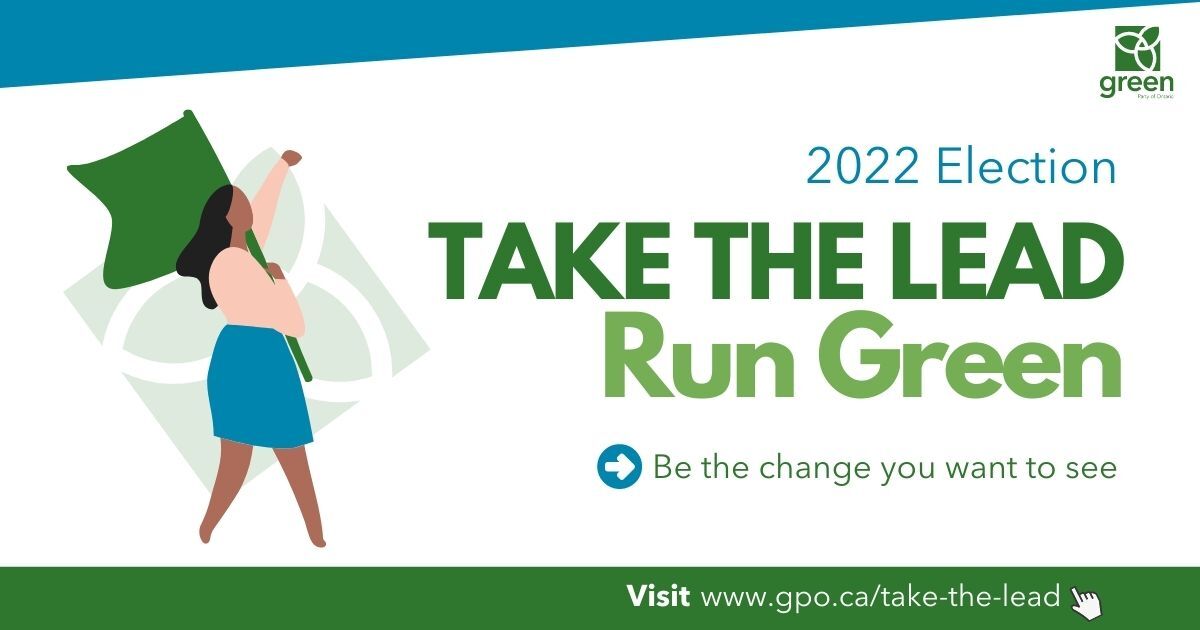 TORONTO — The Green Party of Ontario is proud to announce the launch of its Take the Lead campaign.
The campaign seeks to actively recruit candidates from across Ontario to run in the 2022 provincial election.
"Our province needs leaders that speak for their communities and for the health and future of Ontarians and the planet we call home," said GPO Leader Mike Schreiner.
"And as we look to build back smarter with a greener and more caring recovery, it's so important that these local leaders have a voice at Queen's Park."
Many potential candidates traditionally face administrative, funding, and logistical obstacles that prevent them from putting their name on the ballot.
The Green Party is committed to helping candidates overcome these barriers through resources like the GPO Diversity & Inclusion Fund which provides start up funding for campaigns.
"It's time for Queen's Park to start looking and thinking like the people it represents," said GPO Deputy Leader Abhijeet Manay.
"Every Ontarians' voice deserves to be heard, regardless of race, gender, sexuality or background. And the Green Party is committed to helping those voices take the lead and run Green."
More details on the campaign can be found on our official Take the Lead webpage. 
-30-