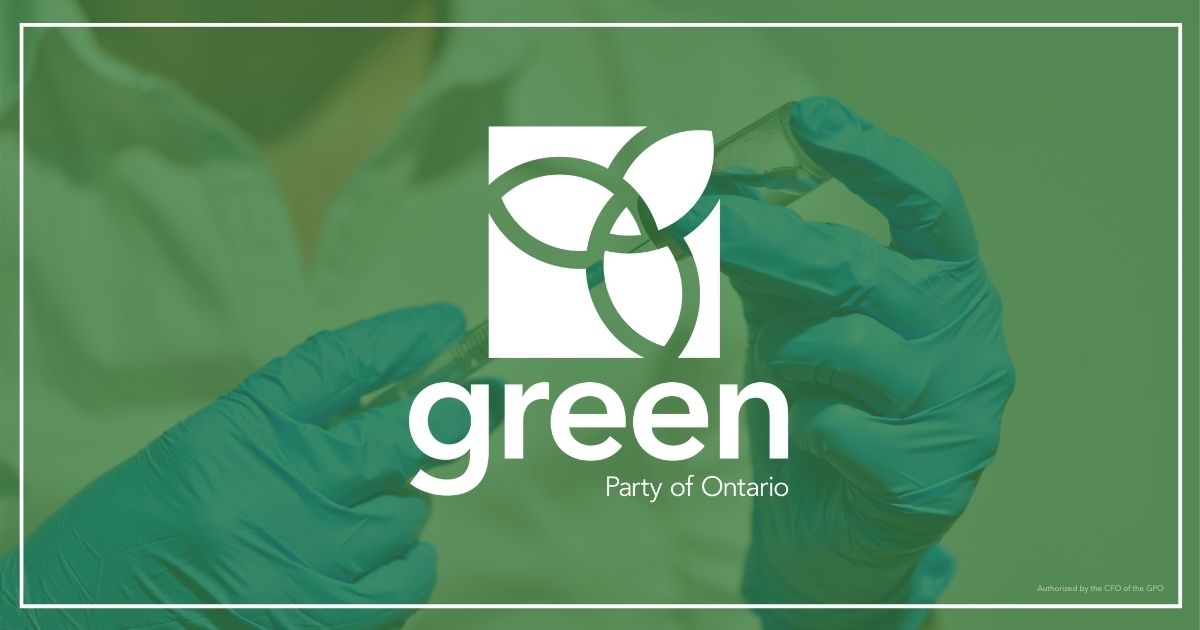 QUEEN'S PARK — Mike Schreiner released the following statement in response to this afternoon's vaccine update from the government:
"While it's great news that all Ontario's adults will be able to book an appointment by May 24th, I'm concerned with how inequitable the vaccine rollout continues to be.
According to the Science Table earlier this month, neighborhoods with the lowest risk of COVID were 1.5 times more likely to have received a vaccine than neighborhoods with the highest.
That doesn't make any sense.
We need to send more vaccines to areas like Scarborough and Peel that are suffering the most from COVID right now and that have higher concentrations of workers who can't work from home.
These workers also tend to be disproportionately racialized or lower income or working precarious jobs.
Everyone in Ontario benefits if we send the fire trucks to where the fire is raging because it helps stop the spread of the virus to other areas.
So why is the government sending 50% of supply to hot spots for only two weeks?
And why is it taking until the end of May to use a centralized provincial booking system?
Ford's failure to have a clearly communicated and coordinated vaccine plan that addresses the systemic barriers those in the most vulnerable situations face is making things worse.
We need to get the vaccines to those that need them the most. And right now that's not happening."