For more information, please contact
John Chenery
On Earth Day, Ford should cancel Highway 413
April 22, 2021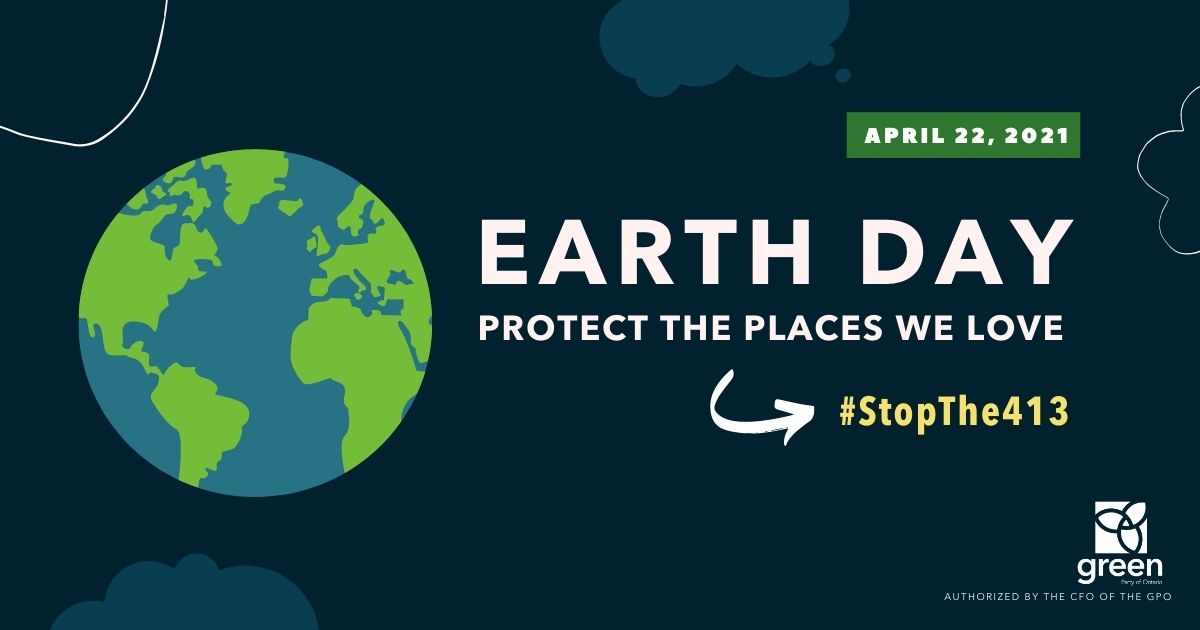 QUEEN'S PARK — Mike Schreiner released the following statement on Earth Day:
"Earth Day would be a great time for Premier Ford to cancel Highway 413.
We don't need another highway that will pave over farmlands, destroy wetlands and habitats, cut through the Greenbelt and cause more sprawl.
What we need are smart development decisions that respect our greenspaces and reduce pollution and our impact on the environment.
A healthy planet means healthy people. We need to push forward with bold ideas that are in the best interest of future generations and the planet. Not ill-advised highways influenced by politics, money and ideology.
This past year has shown how vital it is to make decisions based on science.
But under Doug Ford, we have a Premier who ignores science and is taking Ontario backwards in addressing the climate crisis. He's ripping up environmental protections, trying to pave over wetlands, and taking our planning back to the 1950s. Climate pollution rose for the first time in almost a decade once he took office.
This is our home. And if we don't take care of it then we're not taking care of each other.
Happy Earth Day everyone, and let's get that destructive highway cancelled."
-30-