For more information, please contact
Cecilia Stuart
PCs Doubling Down on Expensive 1950s Sprawl Agenda
September 7, 2022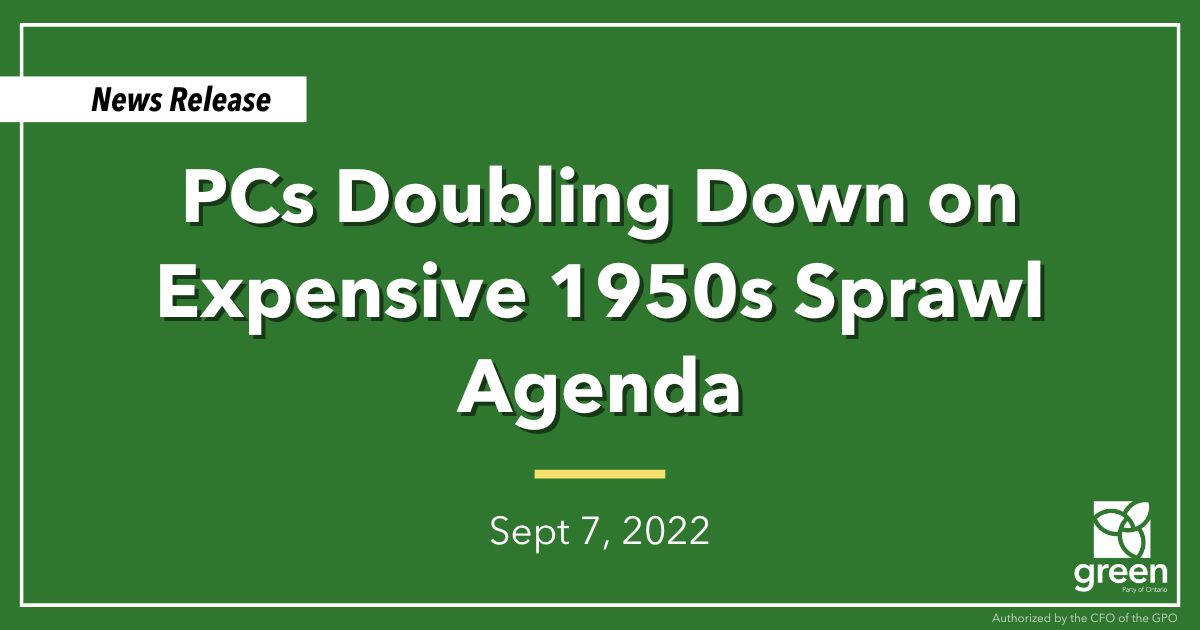 QUEEN'S PARK — Ontario Greens leader Mike Schreiner made the following statement following the passage of a Private Member's Motion doubling down on the passage of Highway 413 and paving over the Greenbelt:
"I voted no today to the PC's motion that doubles down on the building of Highway 413 which is an environmental and economic disaster.
I was the first MPP at Queen's Park to come out against Highway 413 and I'll continue to lead the charge in mobilizing the community movement against this Greenbelt highway that will supercharge climate pollution.
I'm not sure what this government has against farmers, but we can't pave over the farmland that feeds us.
Ontario is losing over 319 acres of farmland a day to urban sprawl and Highway 413 will pave over a further 2000 acres while unleashing sprawl development on thousands more.
We need farmland not freeways. We need affordable homes, not expensive highways.
Instead of climate destructive highways that lead to urban sprawl and expensive commutes, I call on the government to:
Cancel Highway 413 and create a dedicated truck lane on the 407 which will save money and keep the flow of goods moving
Make all new highways through the Greenbelt illegal by amending the Greenbelt Act
Double the size of the Greenbelt with a Bluebelt of protected waterways
When it comes to protecting the Greenbelt and the environment, actions speak louder than words."
-30-