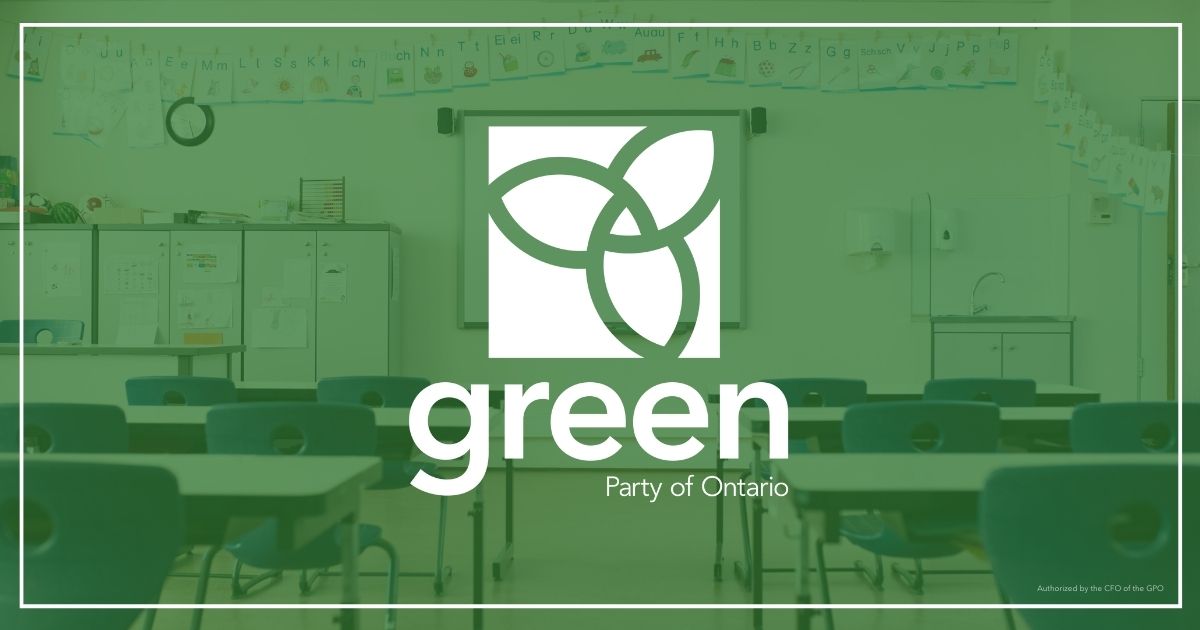 QUEEN'S PARK — Mike Schreiner released the following statement in response to the government's announcement this afternoon on school closures:
"The fact that a year after the pandemic we're still facing school closures speaks to the gross incompetence of the Ford government in containing spread and making schools safe.
For the past year, the Premier has ignored calls by health experts, educators and parents for reduced class sizes, increased testing and tracing, and proper ventilation and PPE to keep students and staff safe.
We all want to keep our children safe and in the face of increasing COVID numbers, Greens support closing in-class instruction.
But the half measures must end. The flip-flopping must end.
Just yesterday, Minister Lecce sent an open letter promising enhanced safety measures and that schools would remain open.
Today, we're heading to virtual learning with no clear date for return to in-class instruction.
This flip-flopping is confusing and dangerous and is unfair to students, families, and educators.
We need proactive, transparent, and decisive action that keeps children and schools safe."