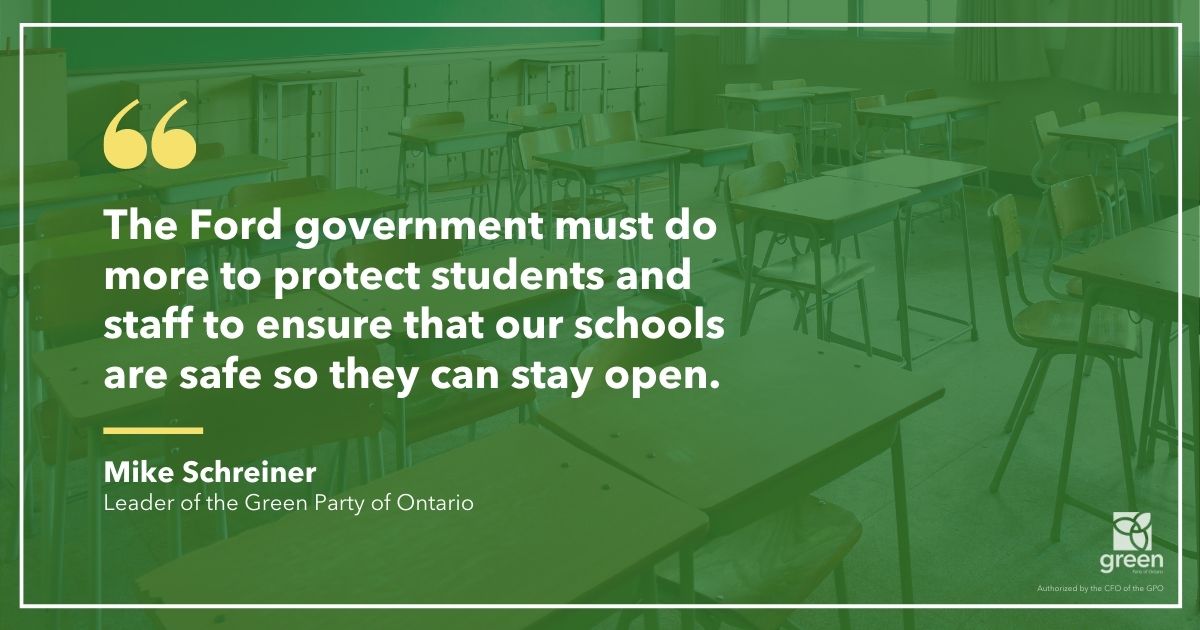 QUEEN'S PARK — Mike Schreiner released the following statement regarding the recent forced school closures across the province:
"The Ford government must do more to protect students and staff to ensure that our schools are safe so they can stay open.
Just today, there were 262 new cases in schools.
640 schools across the province have active COVID-19 cases, including 23 that were forced to close.
Where are the reduced class sizes?
Where is the robust asymptomatic testing plan? 50,000 tests is not nearly enough for 2 million students.
I urge the government to reduce class sizes and ramp up testing in schools."