For more information, please contact
John Chenery
Vaccine web portal lacks accessibility
February 9, 2021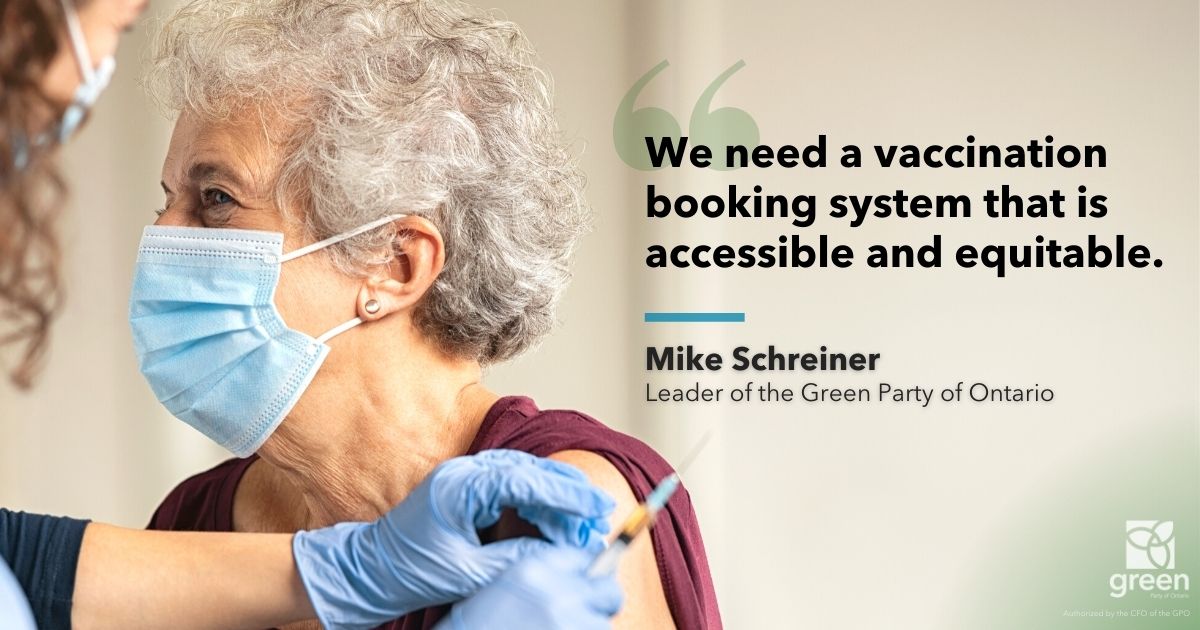 TORONTO — Mike Schreiner made the following statement regarding the government's plans to build an online vaccination booking portal:
"Ontarians are eager to be vaccinated, and the Ford government continues to disappoint in its vaccine roll out.
We need a vaccination booking system that is accessible and equitable.
But the Premier plans to move ahead with the same web portal facing heavy criticism in California for its failure to support an equitable distribution of vaccines.
What good is an online portal if it cannot be used by those that need it the most?
There are many Ontarians who do not have access to the technology or broadband needed to access the online vaccine booking portal.
We need systems in place that elders and vulnerable populations can easily access for vaccine appointments.
The government must ensure the equitable distribution of vaccines to those that need it the most. And I'm concerned that this web portal will not achieve this without significant changes."
-30-