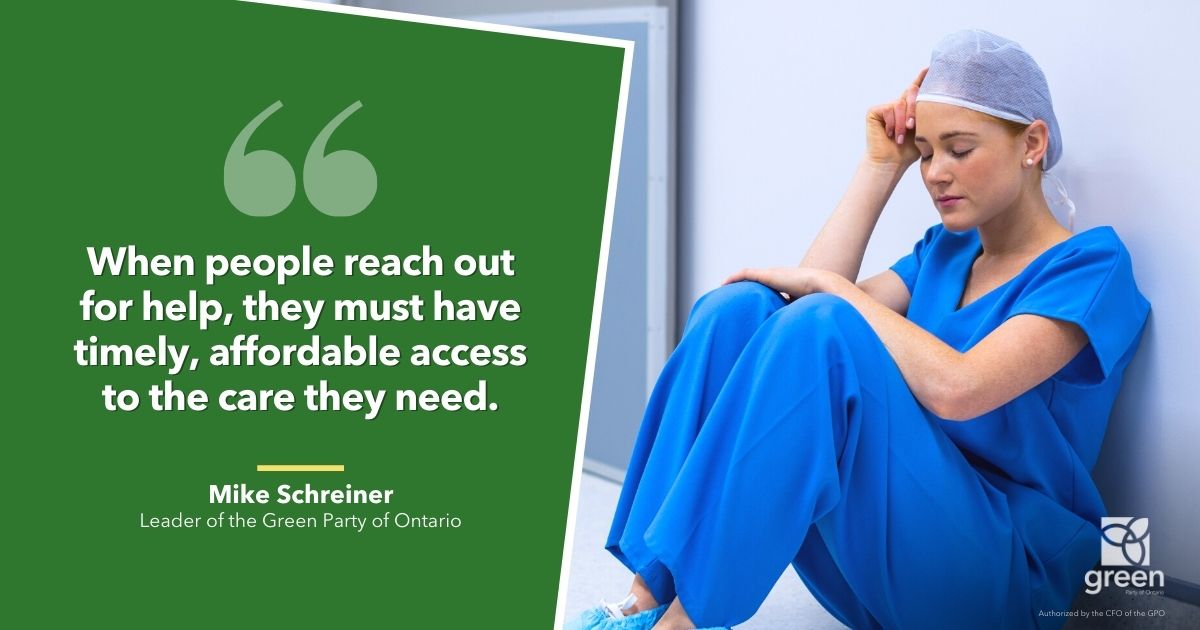 TORONTO — Mike Schreiner released the following statement regarding Bell Let's Talk Day and the mental health crisis facing Ontarians:
"This past year has been a huge burden on the mental health of people all across Canada and Ontario.
For Bell Let's Talk Day, I want to recognize that things are harder than usual, and that it's okay to take a pause and take time for yourself.
To all the essential workers, single parents, and women out there who have statistically felt the negative impacts of the pandemic the most; we see you, we recognize you, you're not alone.
67% of Ontario's nurses say they don't have adequate mental health support.
During a public health crisis that has pushed our healthcare workers to the brink, this is unacceptable.
I once again call on the Premier to immediately invest $500 million into mental health services and commit to a four-year, $4 billion plan to protect Ontarians.
The Ford government must also prioritize cutting the wait time for youth mental health services to 30 days.
When people reach out for help, they must have timely, affordable access to the care they need."