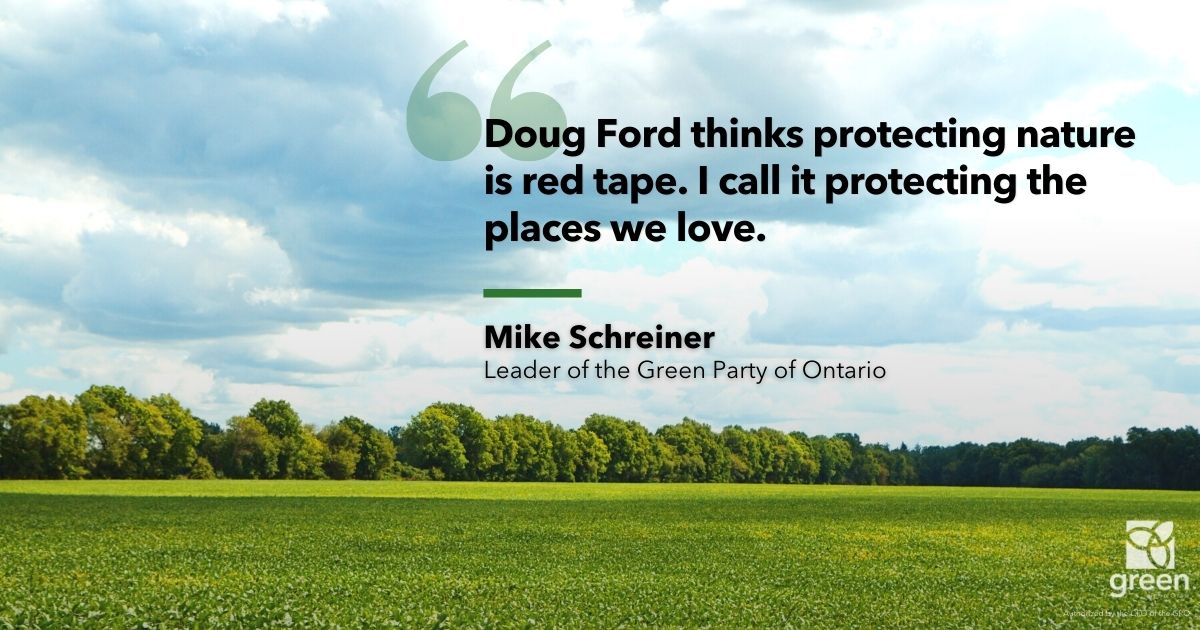 TORONTO — Mike Schreiner released the following statement on the proposed GTA West Highway:

"Premier Ford's insistence to fast-track the construction of the GTA West Highway in the middle of the COVID-19 pandemic without adequate environmental assessments is yet another example of the government prioritizing profits over people and politics over science.
Paving over 2,000 acres of prime farmland and 2,500 acres of protected Greenbelt land to save commuters 30 seconds is reckless and irresponsible.
It's time Ford listened to the 90% of Ontarians who want to protect our Greenbelt, our farms, and the places we love.
Doug Ford thinks protecting nature is red tape. I call it protecting the places we love.
I'm calling on the Premier to put the brakes on the GTA West Highway and listen to the voice of Ontarians."